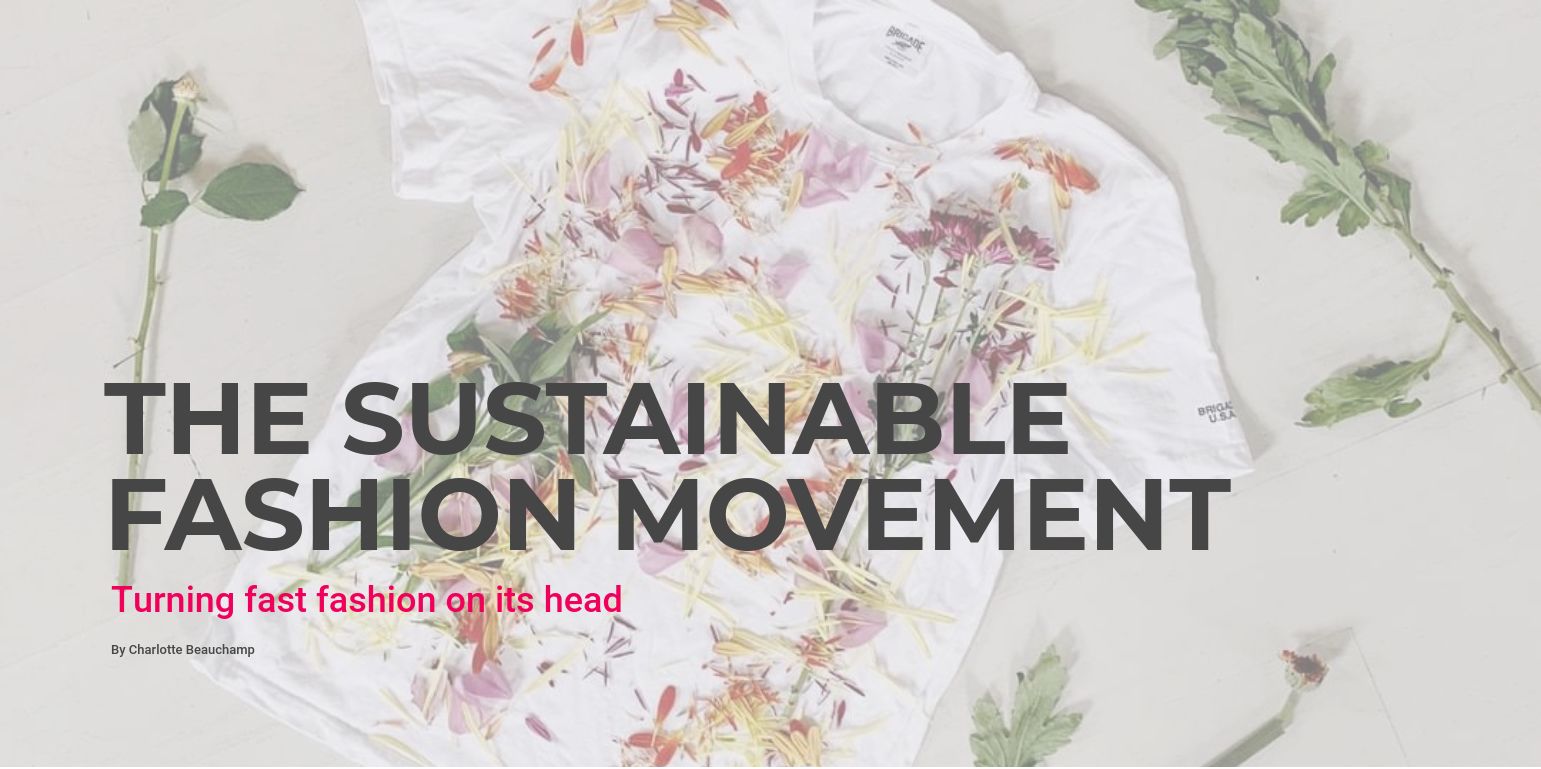 Fast fashion is currently dominating the industry and has done so for the last two decades. The approach is simple, find design 'inspiration' from high fashion runways and then churn out knockoffs in the quickest timeframe possible. This low cost approach mimics the latest luxury fashion trends repackaging it in a lower quality but more affordable garment.
This huge shift in output is down to the widespread adoption of the quick response strategy which considerably shortened the chain of production time and decreased the cost of garments, meaning turnover of new collections increased tenfold.
Back in the 80s fashion seasons used to come twice a year. Collections would be produced for spring/summer and fall/winter in advance. But now the industry has morphed into a steady stream of fashion trends that leave to make room for the new almost as quickly as they arrived.
The popularity of fast fashion is undeniable and affordable brands like Boohoo and PrettyLittleThing are the blueprint for profitting in this environment. But all of this comes at a larger cost to both the Earth and workers rights. With only a finite amount of resources available, plus dubious ethical implications of cutting corners to keep costs low, there is only so long the planet can keep up with this exponential growth of production and consumption.
Outsourcing along the chain of production has also increased massively. 97% of items are now made overseas. With each part of the process more remote from each other this not only adds carbon footprint but also makes it easier for big brands to exploit workers in less developed countries. Spreading the chain of production across multiple countries also helps to maintain a lack of awareness within the general public to the working conditions and environmental impact of how their clothes are produced.
There is a strong case for the fashion industry to move towards a circular economy but what does this really mean? The three main aims are: to design out waste and pollution, keep products and materials in use, and regenerate natural systems. One such report on its potential is the Circular Fibres Initiative and its partnership with Ellen MacArthur Foundation which aims to bring circular economy to scale in the industry.
Pollution can occur at every step of the production chain but it doesn't just stop there. How we care for our clothes once we have them also has an enviromental impact. Synthetic materials are particularly problematic. The University of Plymouth found clear evidence that marine habitats around the UK and globally are being contaminated with these synthetic fibres. A single domestic wash can release in the region of 700,000 fibres to wastewater. While some fibres can be intercepted in wastewater treatment this is not always 100% effective. But there are simple solutions to stop futher water pollution of microfibres when washing your synthetic items. Including a washbag that catches fibres or an attachment filter for your washing machine.
---
Despite all this, there are initiatives around the world working to make progress within the industry. The Sustainable Clothing Action Plan (SCAP) is a plan to reduce retailer's carbon, water, and waste footprint. Whilst the Sustainable Apparel Coalition (SAC) comprises of leading companies in the fashion industry that share information on sustainable business strategies and assess their environmental impact using The Higg Index.
The interest and demand in eco-conscious and ethical clothing is growing but it's important to be aware of 'greenwashing' techniques employed by big companies who only commit to sustainability on a superficial level. Words like 'sustainability' have a broad legal definition and so brands can label collections as sustainable to appeal to the ethical consumer without following this up with transparency about how 'sustainable' the clothes truly are. For example, one item in H&M's 'Conscious' line was found to advertise as sustainable because it contained wool when in actual fact wool made up only 4% of the garment. Big Brands that offer 'recycling' services that come with discount incentives also look appealing on the surface. But unless they specify proper channels where the clothes are recycled there is a good chance they will end up being resold or dumped in poorer countries where the clothes are then burnt.
---
The environmental impacts of the mainstream fashion industry run deep and have a widespread reach. Continuing to operate at its current output can't be maintained forever but demand for fresh fashion is not something that is simply going to disappear. This is where efforts into 'sustainable' fashion come in.
I heard from six fashion brands, all taking unique and innovative approaches to takle these shared issues, and all with a passion for building a more sustainable future for fashion.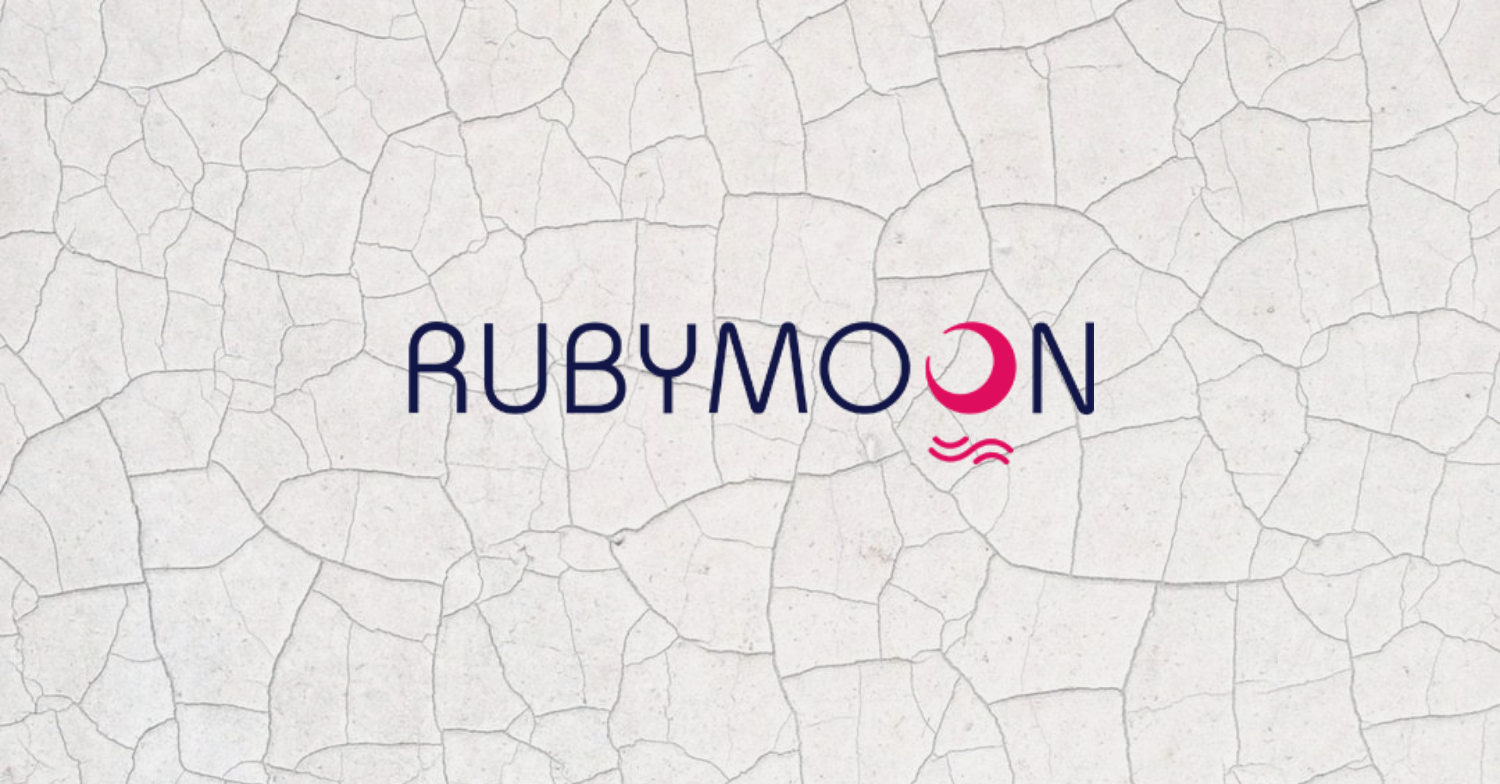 As the world's only not-for-profit swimwear and activewear brand RubyMoon puts the causes it believes in front and centre.
The brand pairs protecting the environment with empowering women in the workplace. Its unique approach focuses not just on a sustainable and ethical supply chain but also on reinvesting its profits into other business women with the aim of breaking intergenerational poverty.   
The brand's designer and founder, Jo-Anne Godden, formed the idea for RubyMoon after working in mainstream fashion and was the first to work with the fabric Econyl, a regenerated yarn made from fishing nets which is twice as resistant to chlorine, sunlight, and salt water. 
All pieces are made with Econyl in collaboration with Healthy Seas. The prints used in each collection are designed and donated by local artist Sarah Arnett. Even the distribution is managed by Bags of Support, a charity employing working mothers. Whilst the net proceeds from sales go into providing loans and business training for female entrepreneurs around the world through Lend with Care.
They operate on a circular economy business model and are now also introducing a new membership program this year for regular customers. The subscription based model will allow customers to pay on a monthly or yearly basis to receive one piece of swimwear and activewear twice a year. With this they will also offer the service of repairing any pieces bought from them in a bid to encourage people to get the most wear out of their clothes.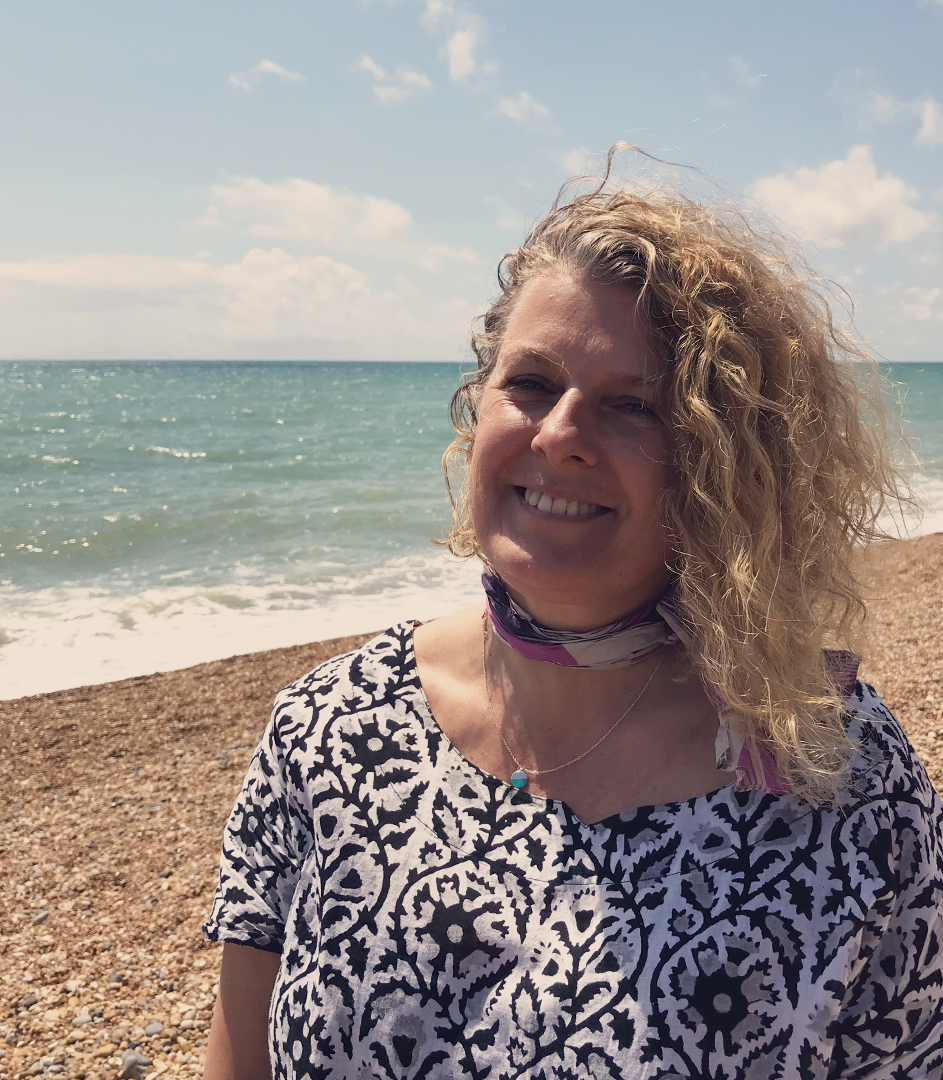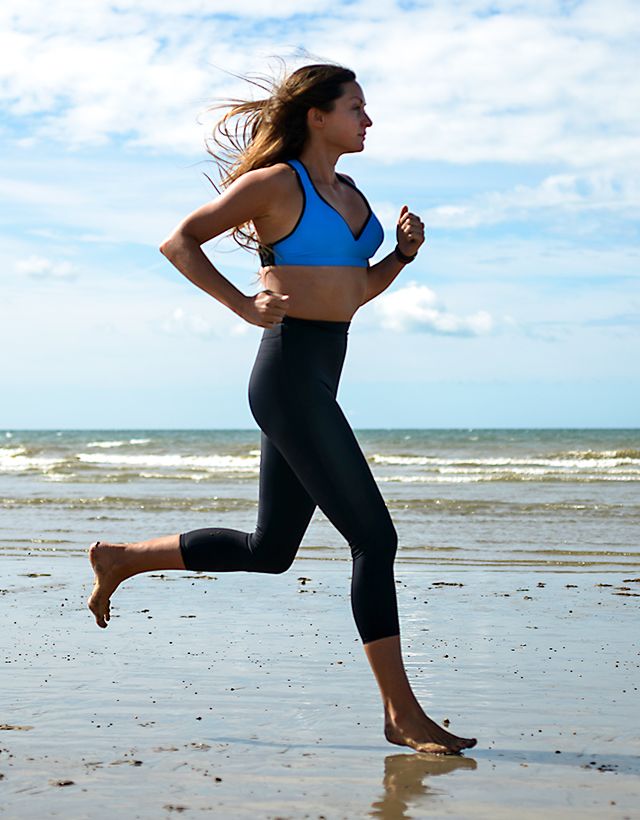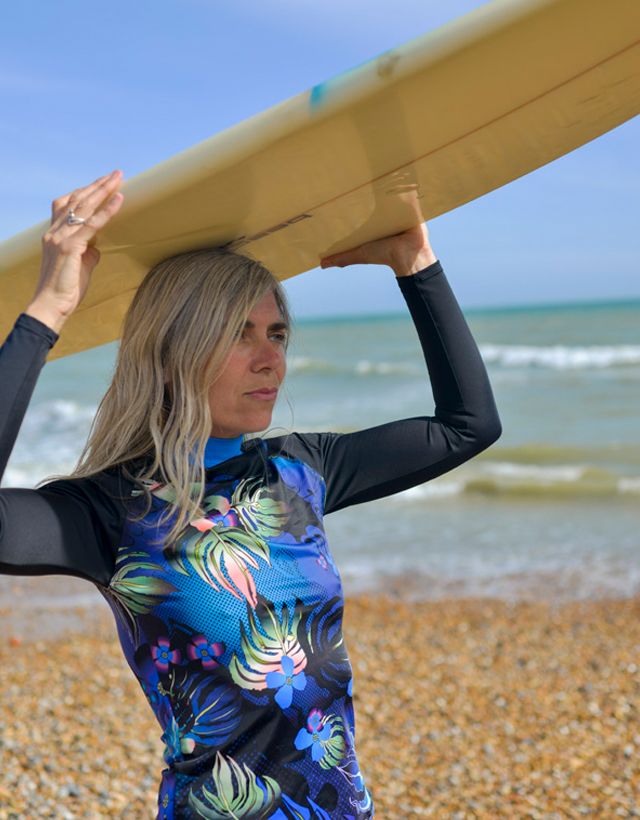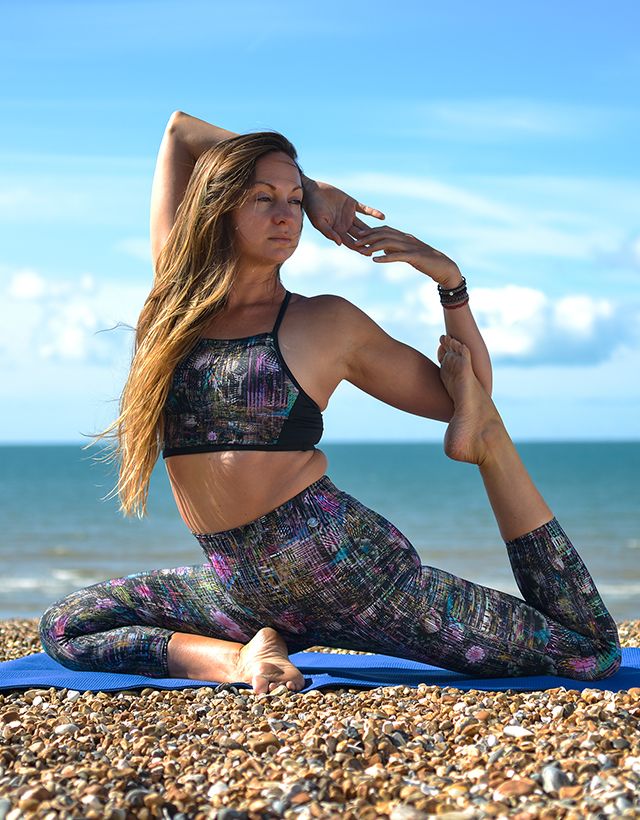 After working in the mainstream fashion industry for 25 years what made you move to sustainable fashion?
"I worked in that industry for a long time and then when the recession hit I was left without a job and two young children to support."
"It was kind of a blessing in disguise because it makes you take stock of what your life has been up until that point."
"Although it was a really scary time I had a skill set that I could fall back on. I was lucky enough to find a freelance job working for a fairtrade brand and started looking at the industry from a different view point." 
"I came from a very corporate world where you were kind of kept so busy that you don't really think about the underlying issues."  
 "Once you're actually out of the sort of big corporate system and you've got the headspace to actually research and read you can never really go back." 
"There were two books that really changed my vision; the first was called 'Half the Sky' and the second was 'To Die For: Is Fashion Wearing Out the World?" 
"It talked about one of the dye mills that I had personally visited and seen audits for all the big brands. It was supposed to be totally legitimate but it turns out it was spewing chemicals twenty times the safe limit into water supplies that were being used for washing and drinking."
Why do you use Econyl as the fabric for your collections?
"Everything we do is to prolong the life of our garments. We don't want people to wear them out."
"It's not about that whole fast fashion treadmill people are on it's about replacing your clothes." 
"Circular economy manufacturing is the future of fabric and textiles."
"We don't have the resources to keep on manufacturing with virgin materials anymore. We should stop right now." 
"If we stopped now we've got all the material we need to circular manufacture everything. We just need to focus on the technology to do so."
"We're in a sector where people don't necessarily or can't buy second hand anyway because they don't want to buy second hand activewear and underwear. That's not something people typically want to do." 
Your business model is incredibly unique, why is the social impact side of RubyMoon so important to you?
"Because of my experience being left alone with two children I wanted to do something to help women in similar circumstances."
"What's really great is that those loans come back to us so we can reinvest in other women. We have a very circular business model and we call that our circle of impact." 
"Also when we get the updates from our entrepreneurs too to hear how they're doing and what a difference we're making to their business."  
"That kind of stuff really gets you out of bed in the morning, it really makes all the difference."
"It's been really rewarding because we've loaned to over a thousand women now."
"We're a non for profit so sometimes it's a bit challenging because we've got to decide whether we're going to invest in new stock or invest in loans." 
"It depends on what time of year you approach us to what we're doing with our profits." 
How has the journey been of building your own sustainable fashion brand from scratch?
"When we started we were the only people doing it so it was really lonely, for a long time we were thinking what the hell are we doing?"
"So it's been really tough and there's been loads of time where we thought we should just give up." 
"We've got some really lovely customers, who will go out of their way to call up and say what an amazing product we have, and they'll send emails saying how fantastic it is what we're doing which does sort of make your day when that happens."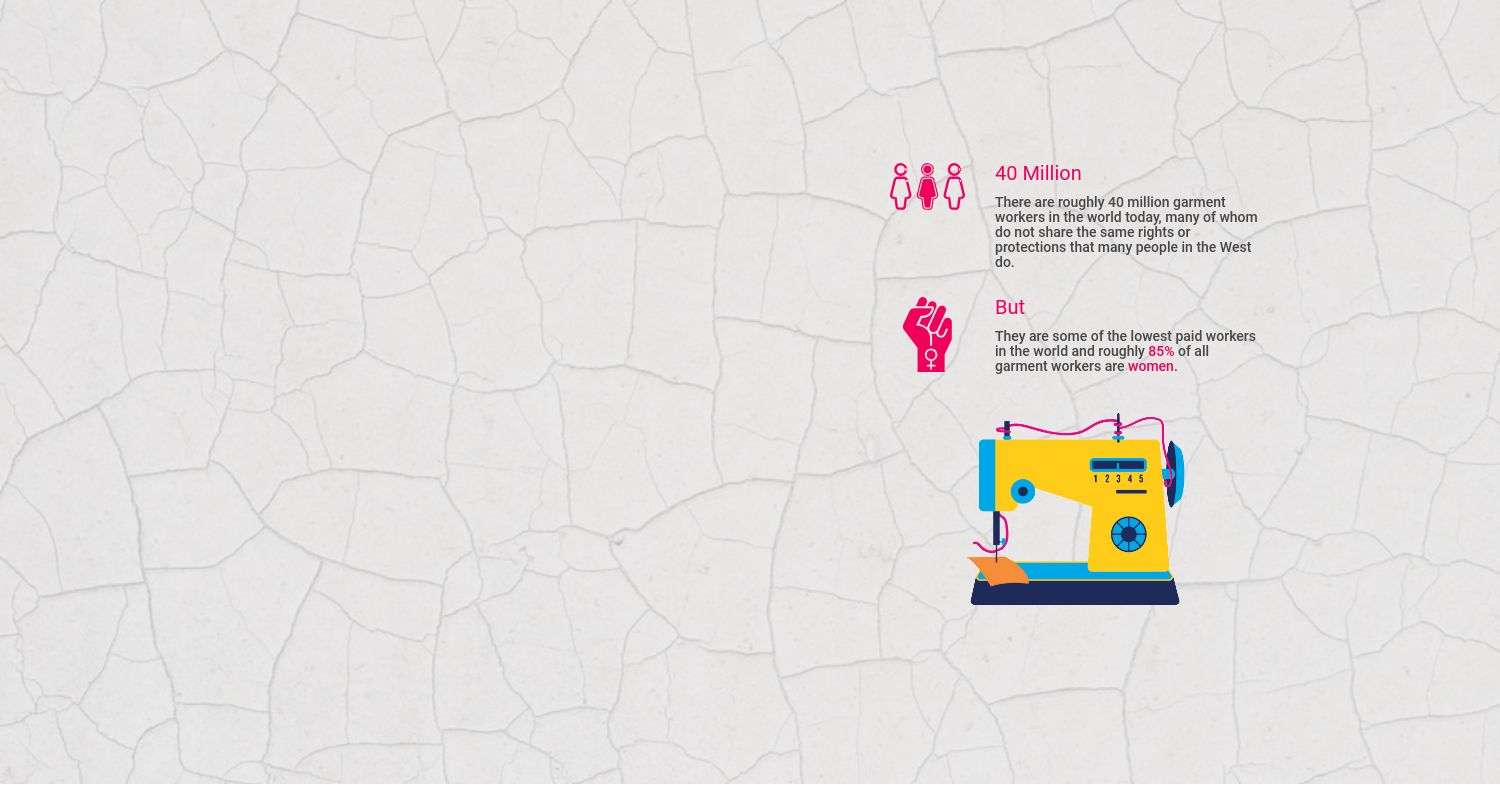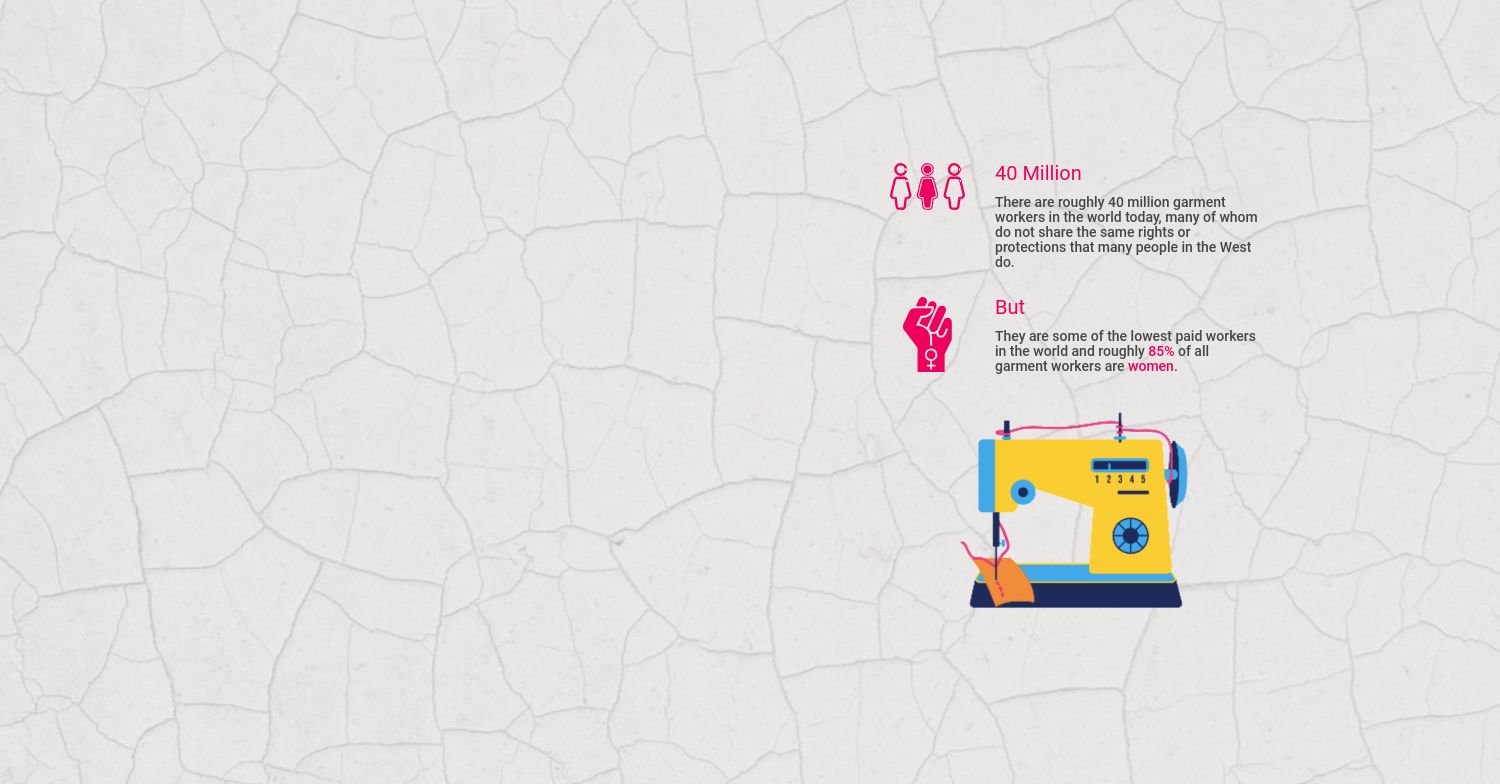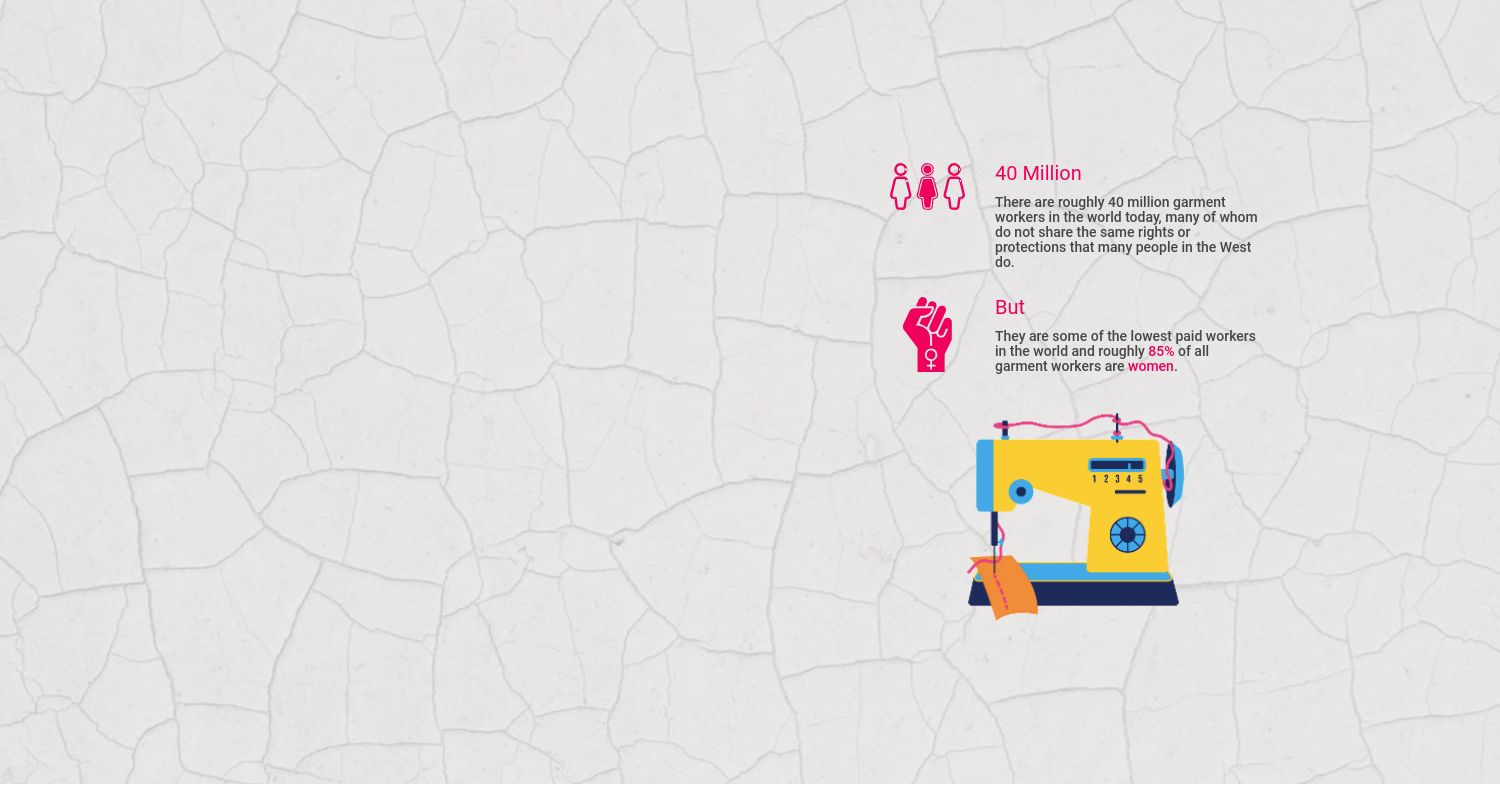 Do you think there is a growing interest in what you do and sustainable fashion in general then? 
"When I started I used to spend a lot of time talking to people about the oceans and ocean pollution and no one really knew what I was talking about but now I don't have to explain two minutes what it is I do."
"It's brilliant and that's the David Attenborough effect." 
"I think the ethical customer is becoming more sophisticated actually."
What would your advice be for those wanting to make a difference?
"I would say consume less and consume better." 
"Ask brands who made my clothes and what were they paid?" 
"But really now it's a question of forcing the government to legislate. That's where I'm going to be spending my energy now."
"We haven't got long now, we've only got 10 years to get to zero emissions, and unless the government actually steps up now we're not going to do it."
"I just think so long as we're all moving in the right direction things can only get better really."
"The more we shout about it, the more we talk about it, the more positive we are, I think the more things will change."
Lizzie started Antiform over 10 years ago in Leeds.  Being a fashion student she was struck by all the textiles waste she and her peers produced and was convinced there must be a less wasteful way to do fashion. 
She started small with only a 15 mile supply chain between the waste textiles sourced for her clothing line and the studio where the clothes were made. Since then the brand has developed, grown, and is now based in Bristol.
At Antiform they classify the materials they use into those that will always be widely available like: damaged denim, black tshirts, and jersey sweatshirts, and then materials that are much rarer and therefore have a much more limited waste stream. So the majority of the collections will consist in  bulk of common materials, adding panels and smaller details from the more unique textiles for an added twist.
All items are handmade to order and so take two to three weeks to deliver. Antiform x You custom is also available for an added personal touch for those who want to add their own creative flare to any particular piece.
Lizzie and the rest of the staff at Antiform play an active role in their community and have in the past hosted workshops with various community groups and set up multiple clothing exchange community projects aiming to broaden people's perspective of what it means to be truly sustainable when it comes to their clothes. 
Lizzie splits her time now between running Antiform and working as a researcher, either through Antiform or through universities, looking at the bigger picture of how the fashion industry can function in a truly sustainable way.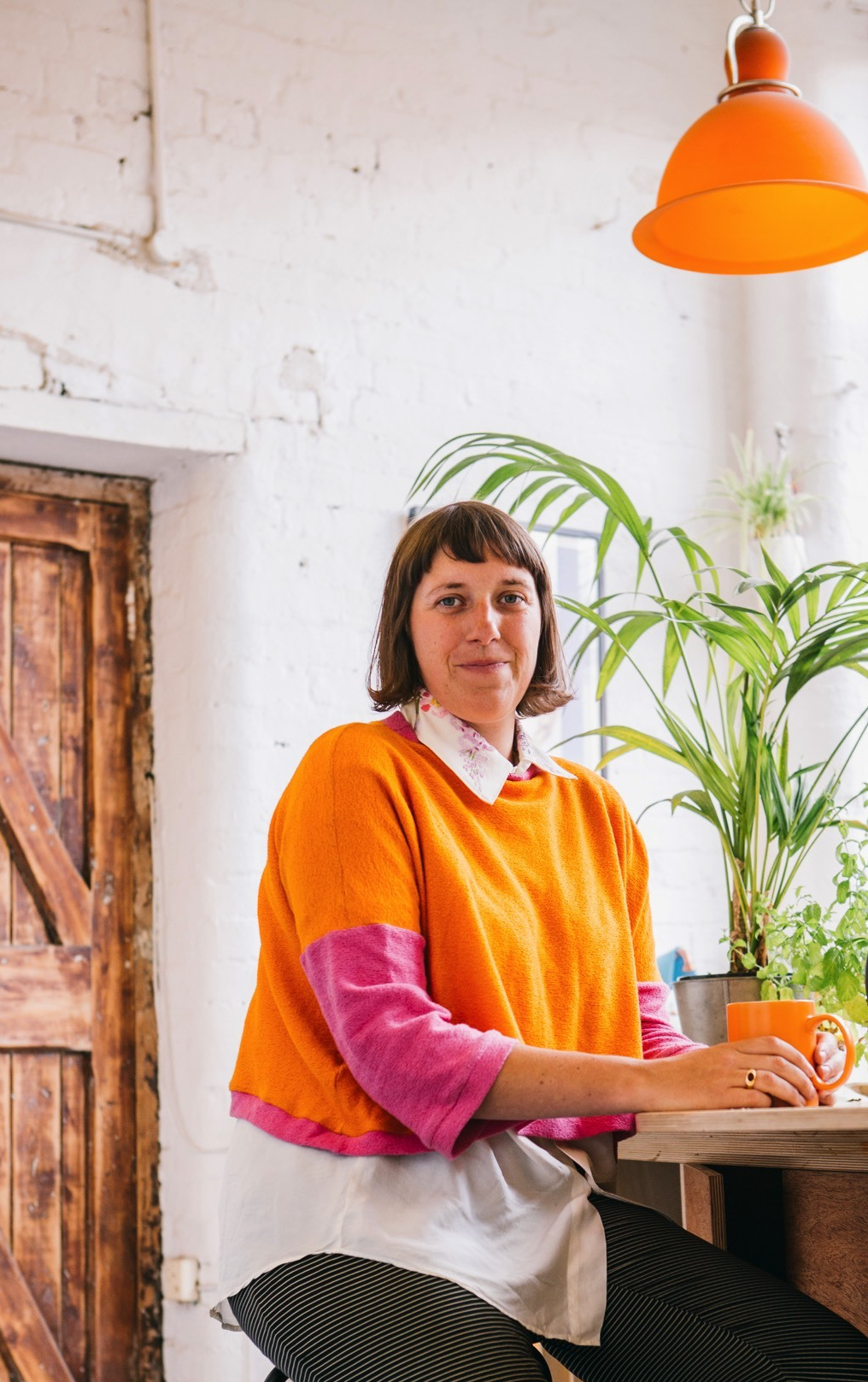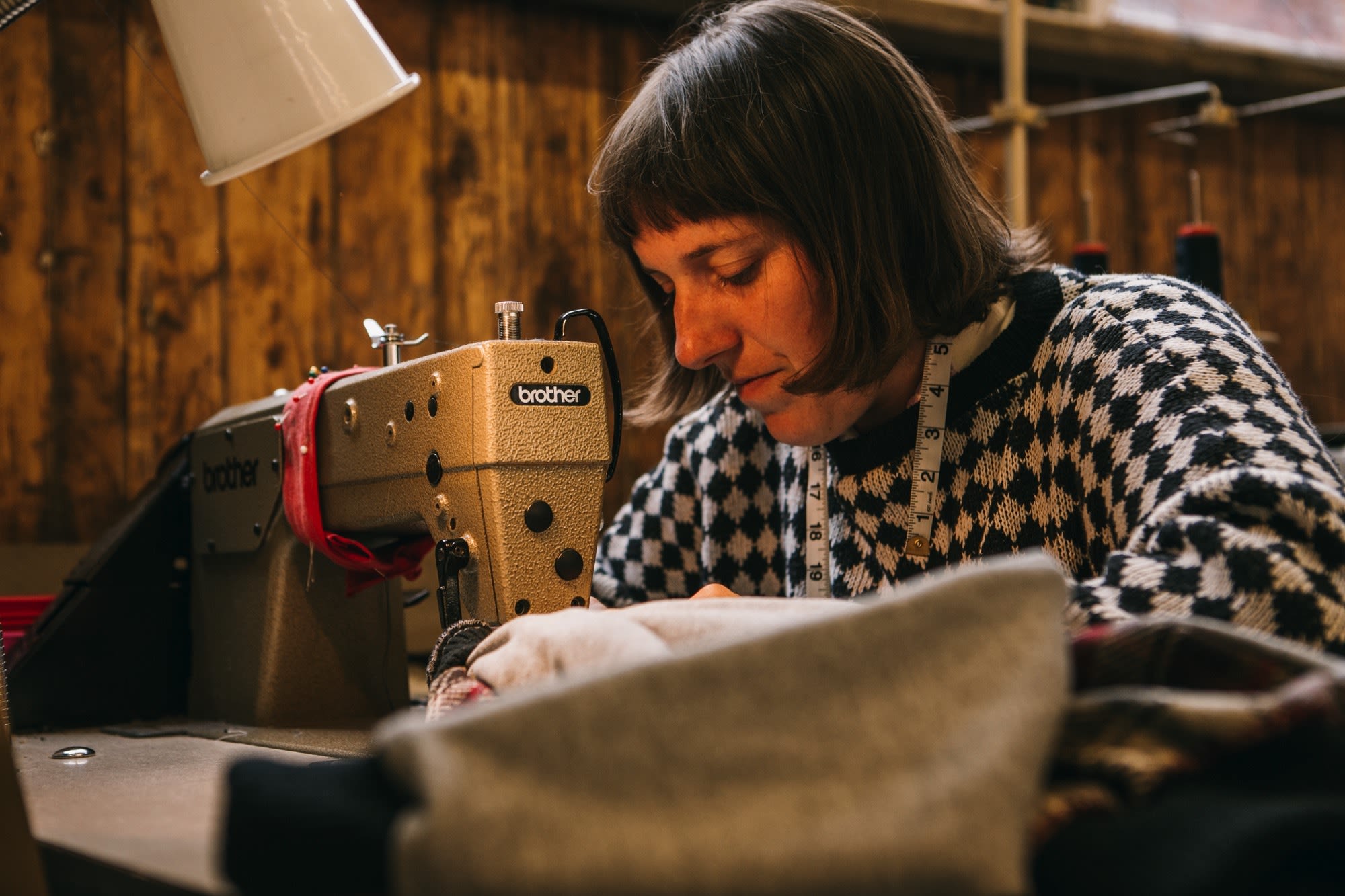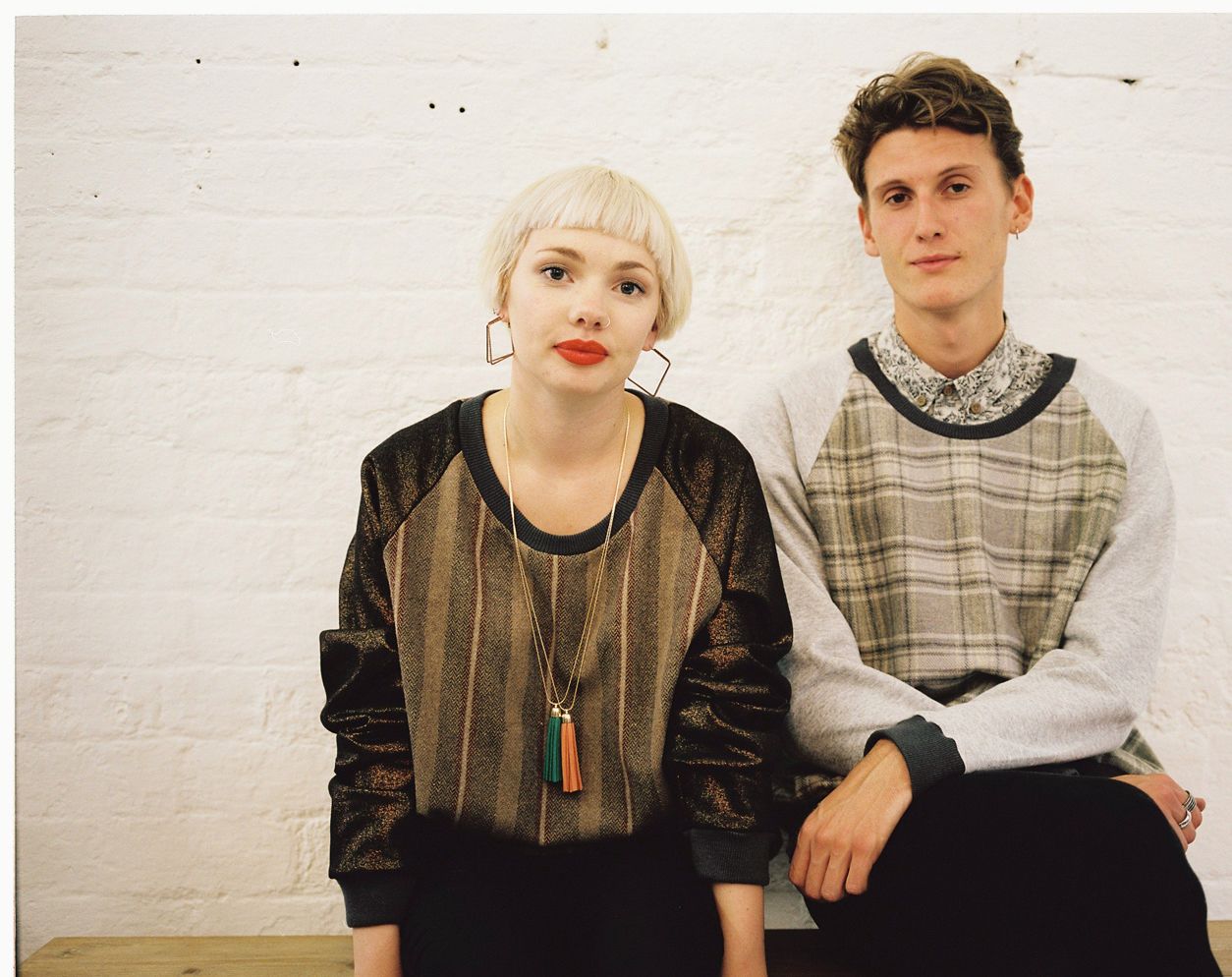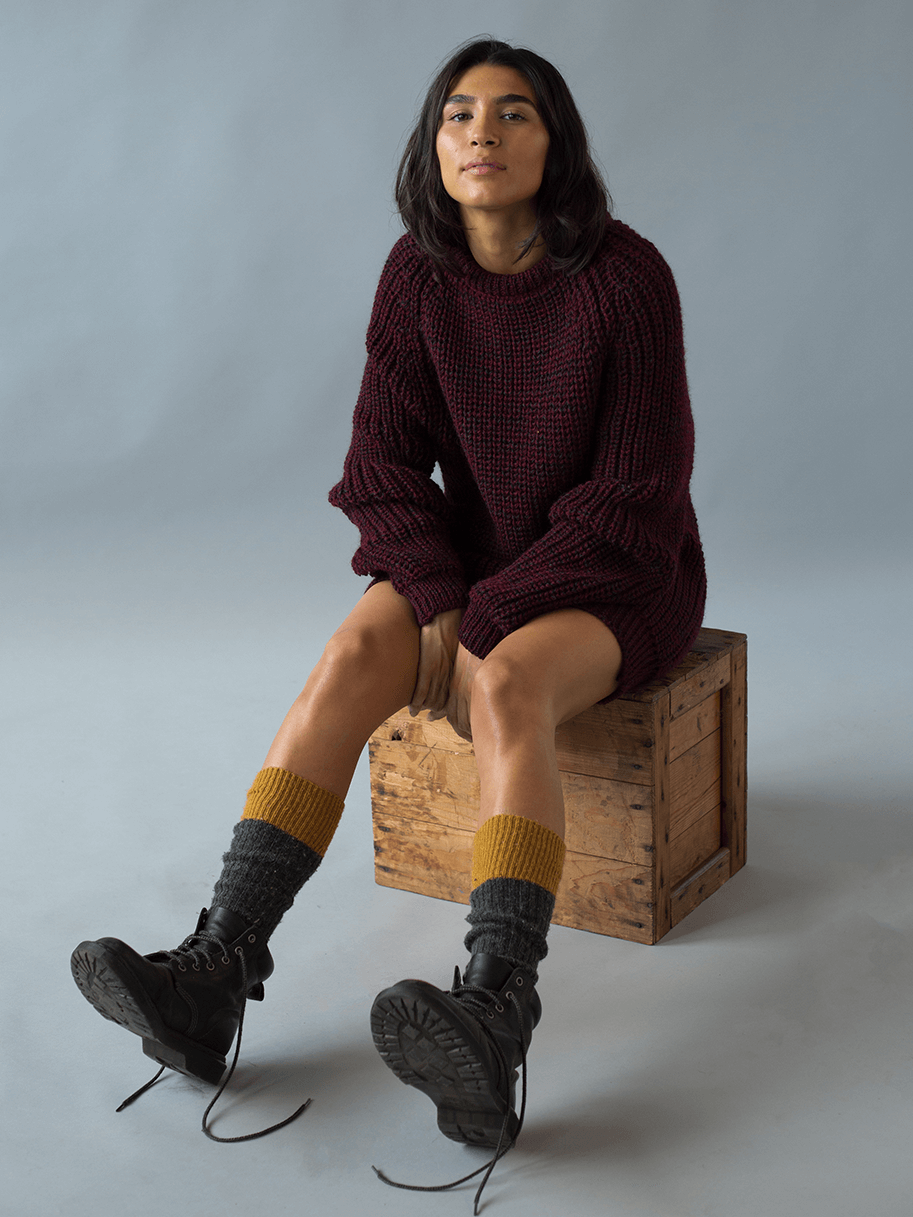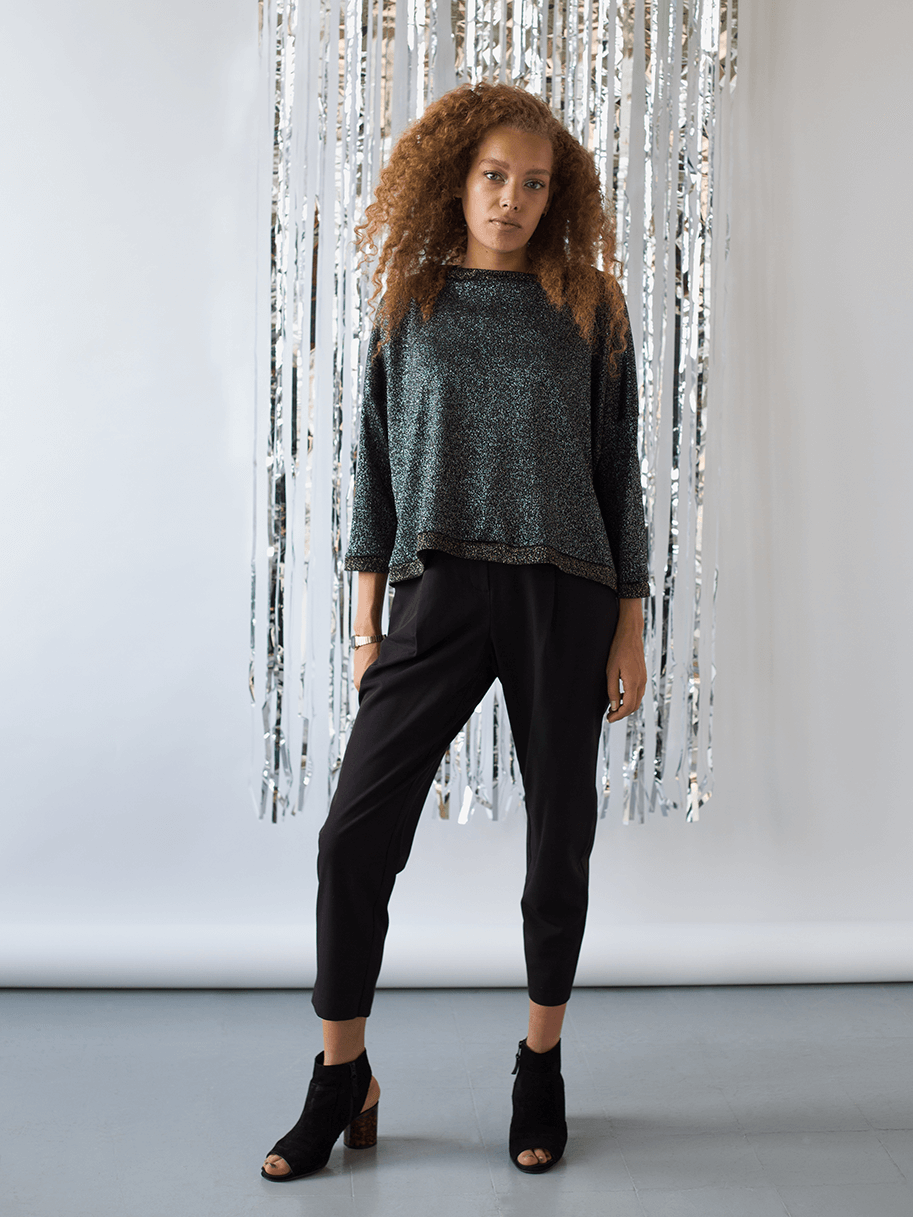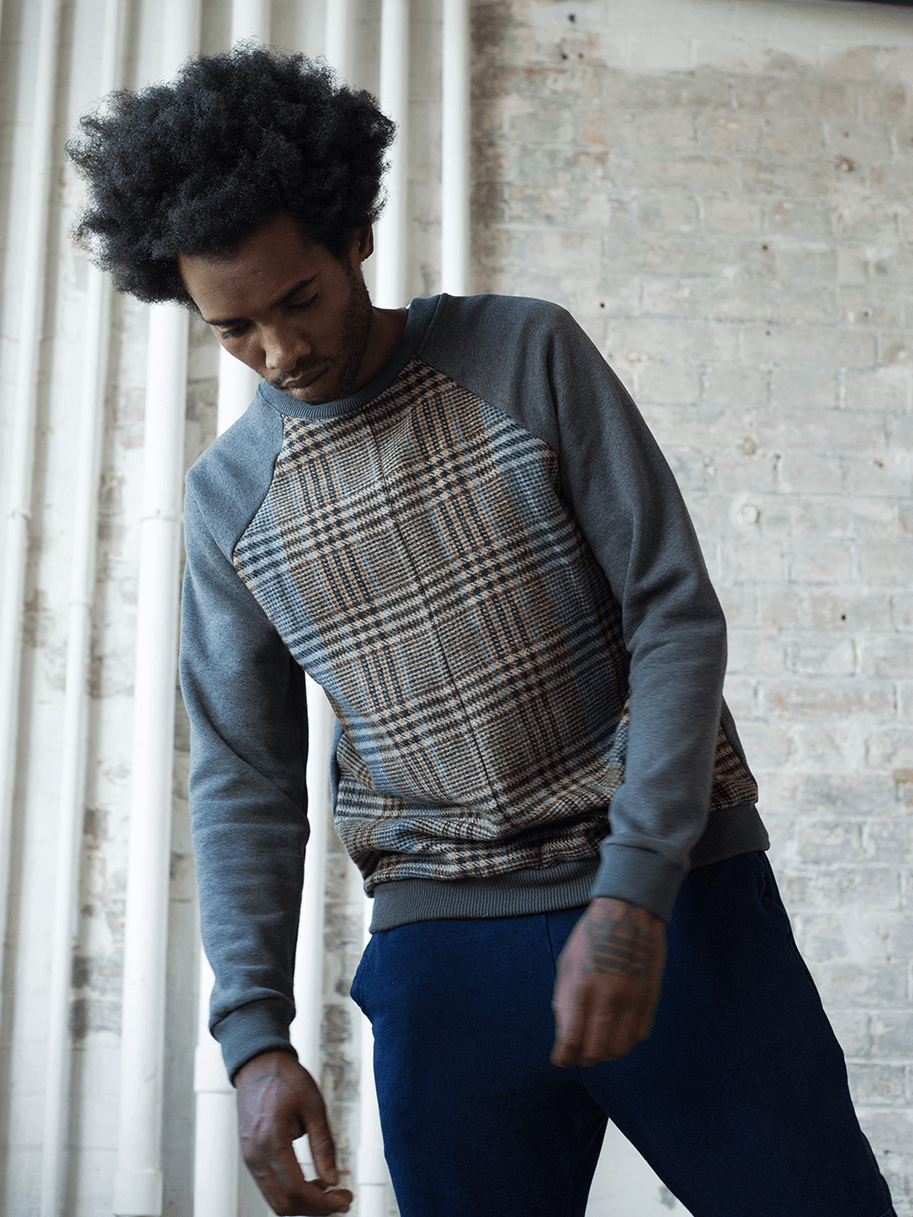 Where did the idea to start your own sustainable fashion brand come from?
"At the time there was still quite a quest to get to grips with what sustainable fashion might mean."
"Which now sounds like a silly thing to say because we have lots of examples but actually if you go back to kind of 2006 there wasn't a huge amount of examples and there definitely wasn't anything really happening on the highstreet." 
"I was really interested in taking a bit of a different approach and sort of saying, well what do we already have here? What have we got around us that we can use to make clothes?" 
"We used a huge mix of what was available locally and then the business slowly developed and it's been a bit of a shapeshifter really." 
What makes Antiform's approach so unique?
"At Antiform we are really passionate about trying to expand the ideas of what a fashion brand does and what fashion is." 
"We've done a lot of work over the last ten years as a fashion brand trying to get people to use what they already have. To kind of say sustainable fashion has to be more than just switching to buying better." 
"We've set up two big clothes sharing communities in the UK. One in Leeds, one in Somerset, to kind of think about in a very holistic way what does a sustainable brand need to do."
"If we don't shift the culture around what happens to clothes and what the norms of what we do with our clothes are, we run the risk of making all this amazing stuff that's all sourced from local waste, using local skills, and creating local employment opportunities in fashion, and then someone might just buy it, wear it once or twice, and then chuck it in the bin and then what have we achieved? We've diverted some stuff from the landfill a bit sooner than it went to the landfill."
"That's not going to solve the problem. We have to buy well, buy better, and then keep the stuff!"
Are there any challenges that come with upcycling clothing? 
"There is so much waste textiles out there that isn't a problem especially if you consider all of our old clothing we don't want plus all of the industrial waste that's available." 
"I think the big challenges really are being able to create something that people see value in buying that's been made of waste materials and then finding a way to sell in a responsible and ethical way."
"We were trying to keep up with fashion cycles and the trade shows and then we were creating our own textiles waste. Now we've actually started naming the collections by waste stream and we will continue with those collections until that waste stream has run out." 
Sustainable fashion is gaining traction but will this be enough to make any lasting change?
"So many brands have opened since we've opened and I think as an ethical consumer myself I think it's amazing."
"You couldn't do that 10 years ago, and that is amazing but that's not the end of the conversation unfortunately."
"That's kind of phase one, switch so we've got better alternatives but phase two really is about thinking well once these products are in circulation, how do we really make sure that their material value is cared for?"
"So how do we make sure that if we don't want them anymore how can they go back into circulation or if we do want to keep them how do we make sure we actually have the awareness to look after them properly." 
"I feel like we're ready for that kind of next stage of thinking more critically about what we're doing."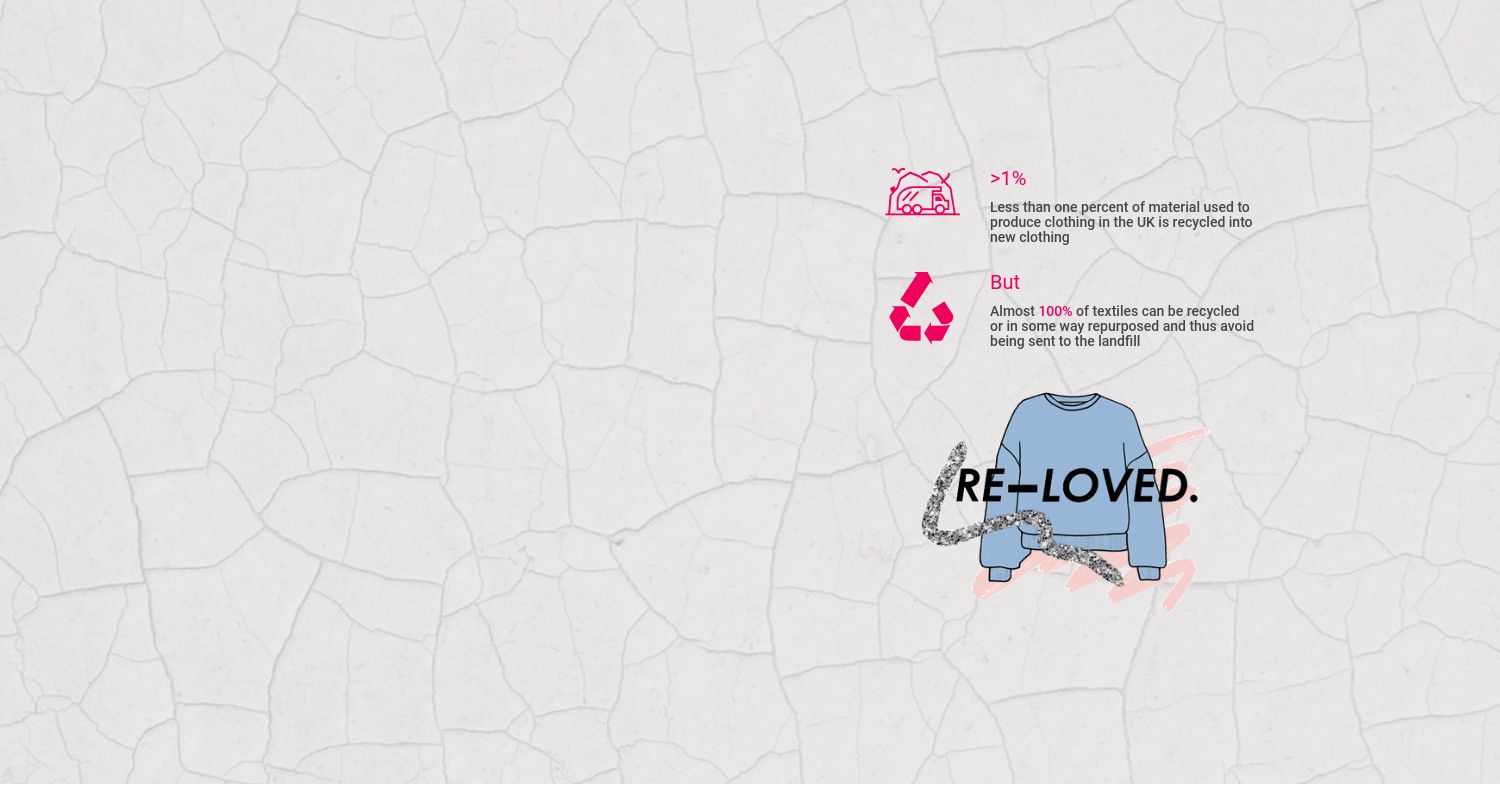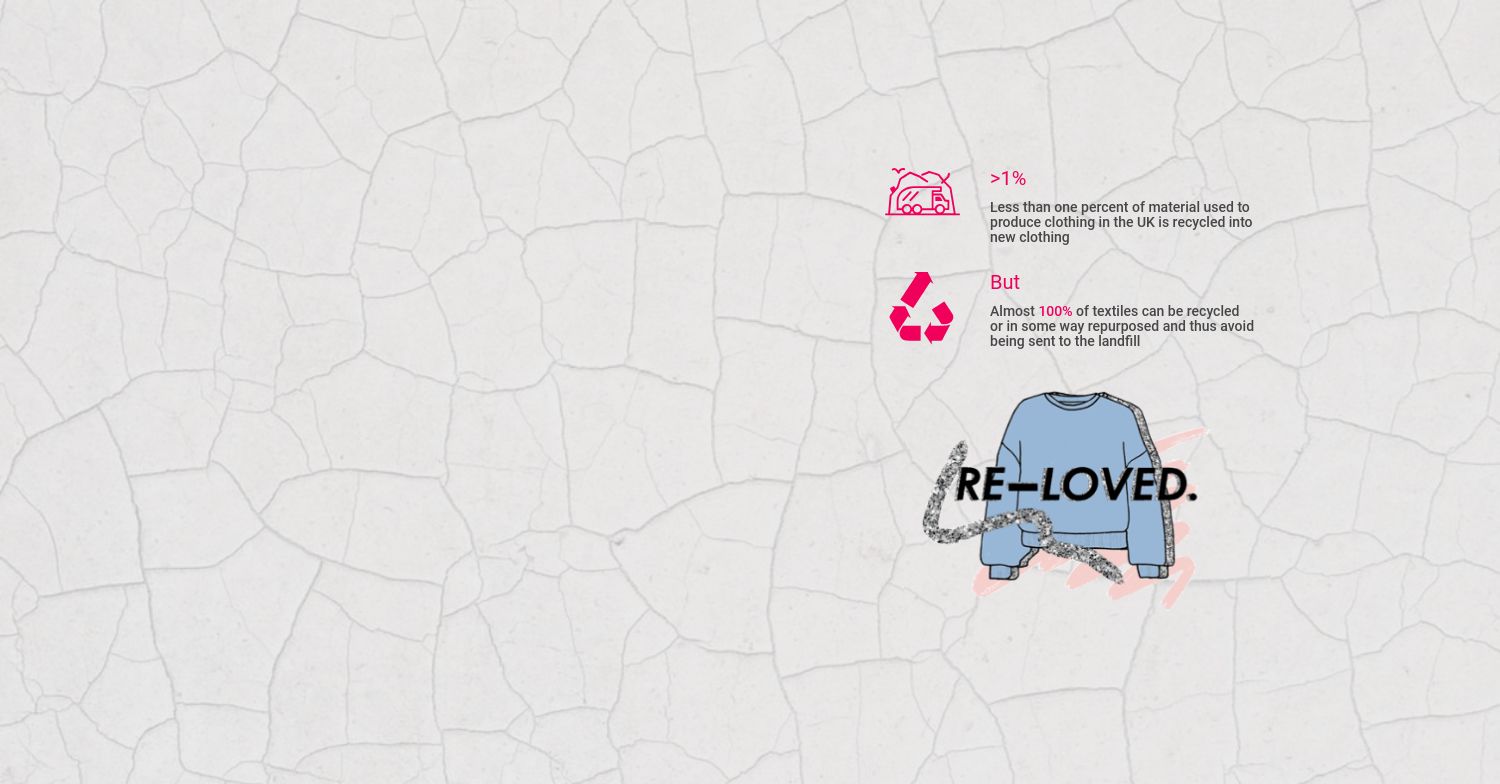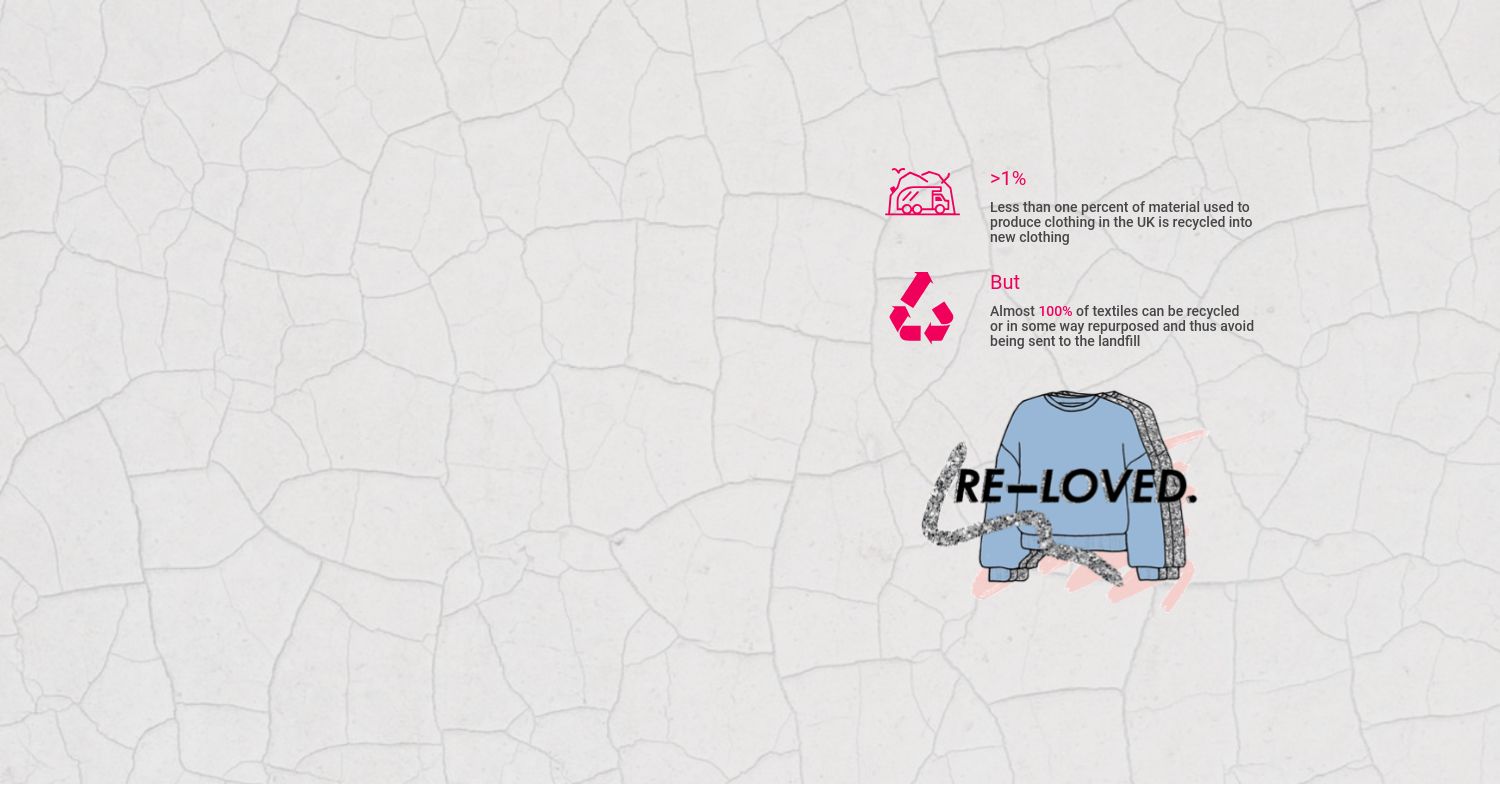 Do you think consumers are becoming more eco-conscious when it comes to fashion?
"It's definitely something people are more aware of, I just think in general I don't think we have really switched on to the scale of change we need to make to address the climate emergency. I don't think that as a society in the UK we've clicked with that at all." 
"We think 'Oh I'll buy a swimsuit that's been made from recycled ocean plastic rather than one from Boohoo' I think we've got that bit, but the fact that we are then going to book a cheap flight to spain to go on holiday and wear that swimsuit and then we'll go to portugal later that year and buy another swimsuit for the portugal holiday." 
"I don't think we're quite at that moment of realisation of the huge lifestyle changes that are actually required."
What do you think is next for the sustainable fashion movement? 
"I think there's a lot of place for much more creativity beyond switching our materials around and I hope we see that, we're going to need to see it."
"In the fashion industry the environmental impact is just going up, even though we are seeing more and more sustainability initiatives, overall no change is happening it's getting worse. So I think collectively we need to be more realistic about what material resources we are entitled to."
"This is the kind of level of change we are going to need to actually meet the climate targets to preserve our environment. I think it's all up for grabs and I don't think we're anywhere near having the answers at the moment."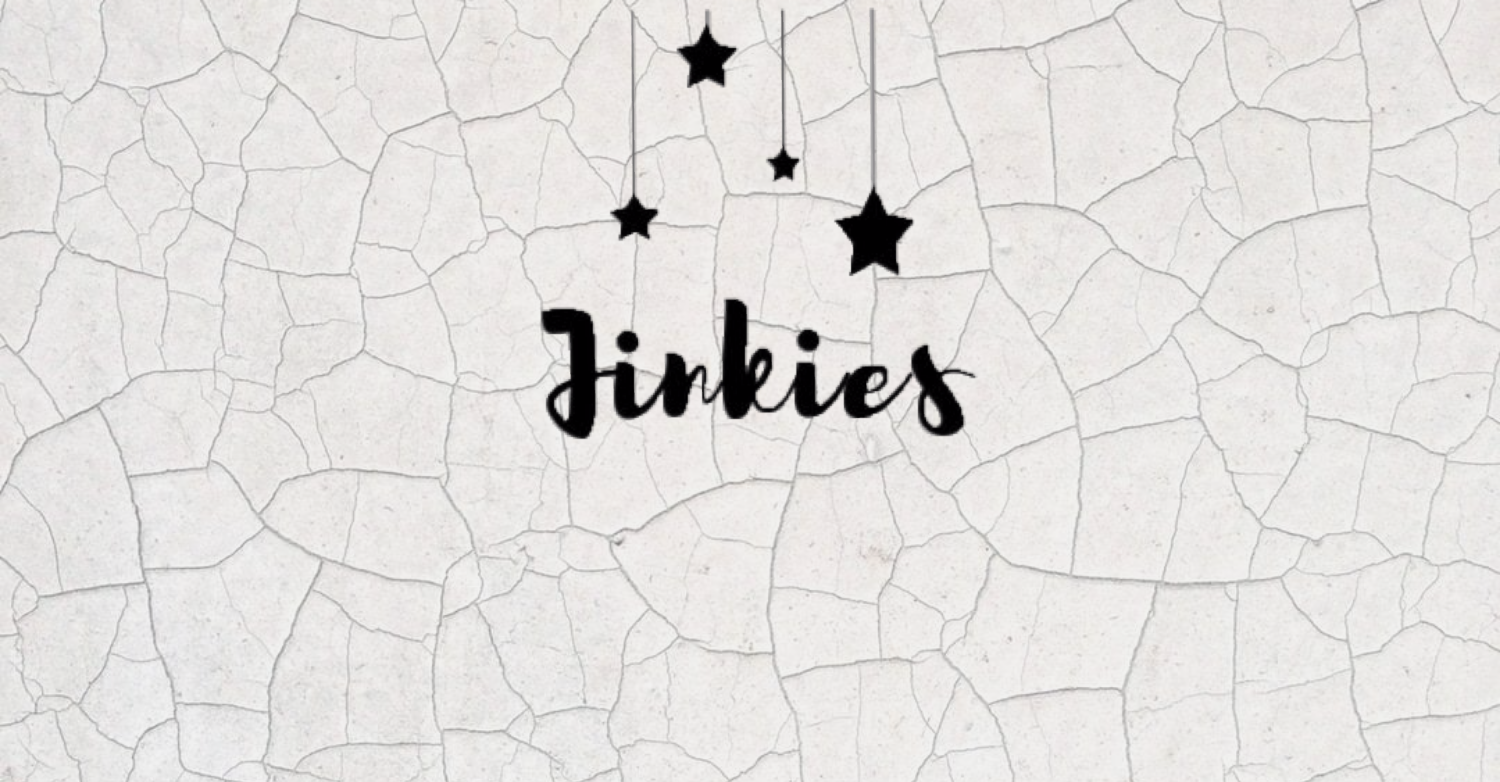 Jinkies is a sustainable vintage store on Depop run by 24 year old Emily Shaw. Her collection hosts a wide variety of choice to appeal to a range of styles, from 70s to y2k, all of which are handpicked by Emily. The store also tries to be as inclusive as possible, making sure to find and stock one of a kind vintage pieces in a wide range of clothing sizes. Because of the brand's commitment to sustainable practices all purchases are also sent plastic free. Jinkies exclusively uses plastic free mailers and began using paper tape around two years ago.
Emily began her journey into sustainable fashion when she was just 12 years old, frequenting charity shops before moving to online platforms as time went on. After being an avid vintage shopper herself while growing up she then expanded to selling her own pieces. Finding she could make a profit doing this she opened up her own professional account @jinkiescollection four years ago and has been curating the store ever since. Emily now runs Jinkies full time and has amassed 44,000 followers on the app.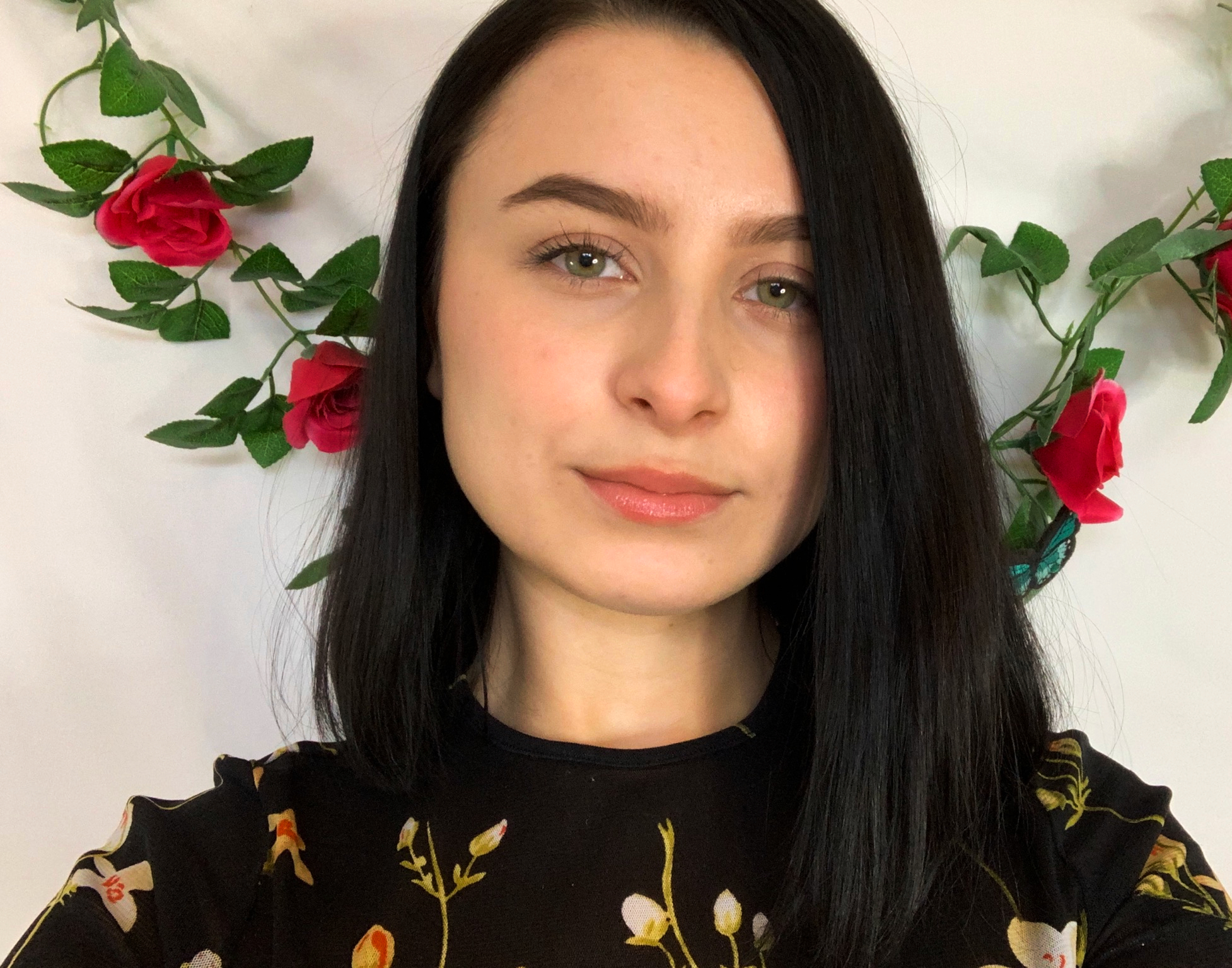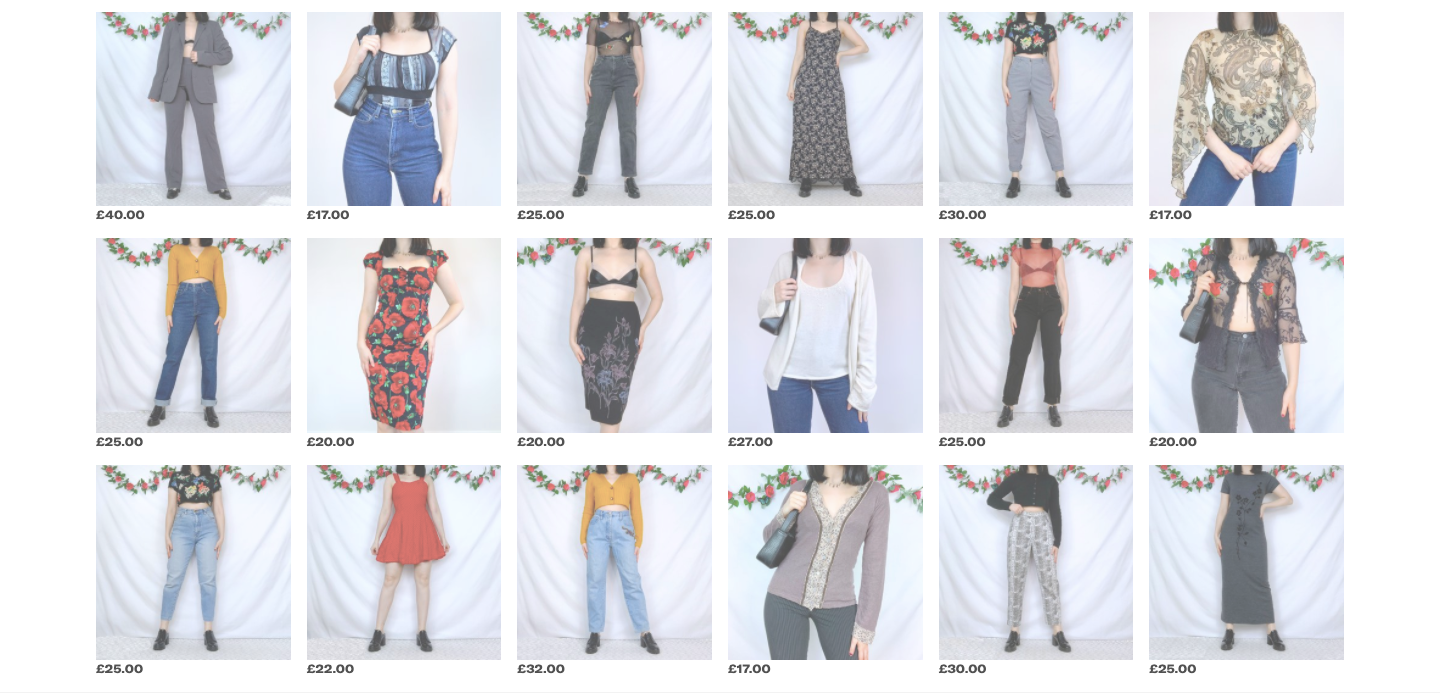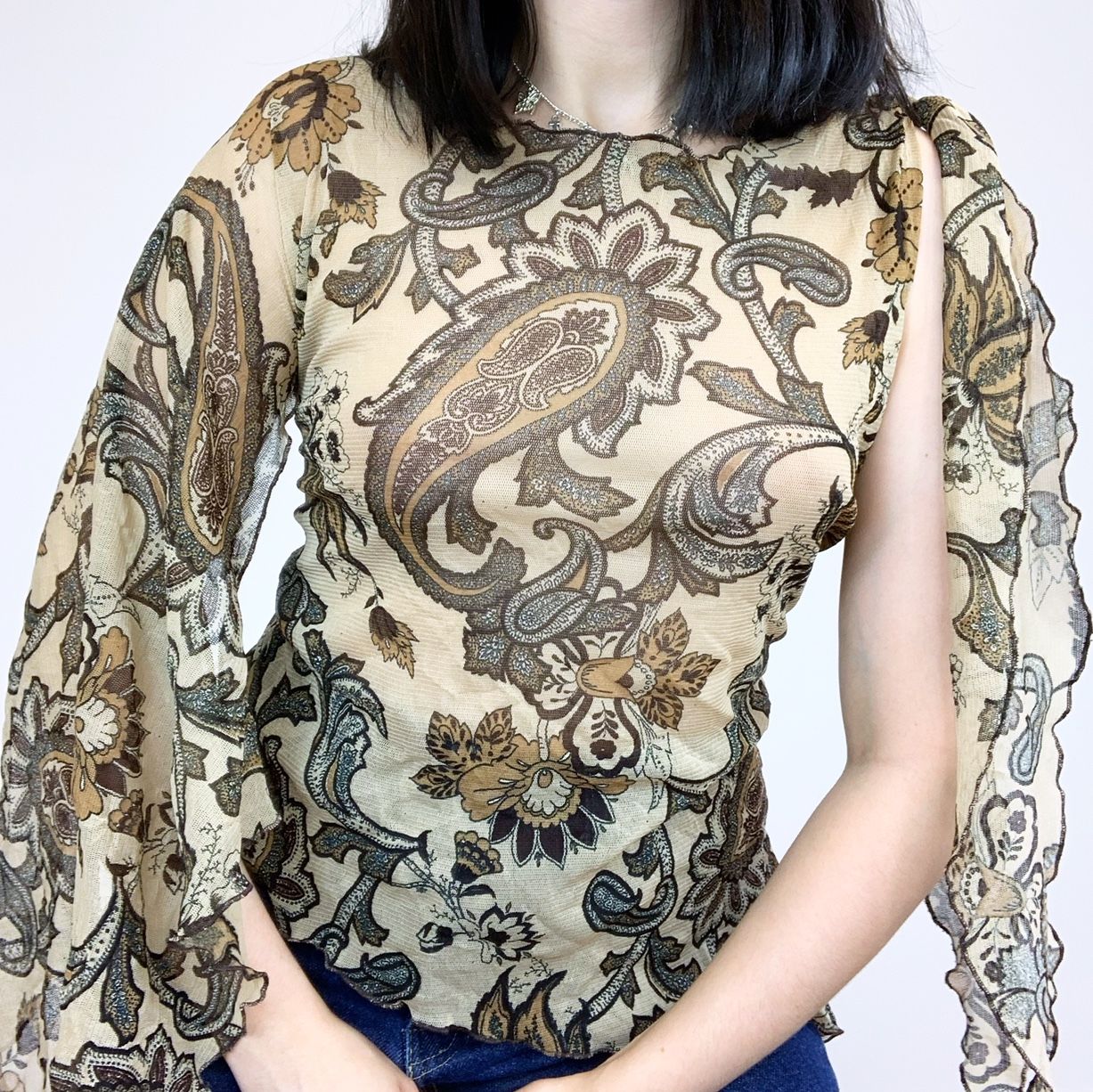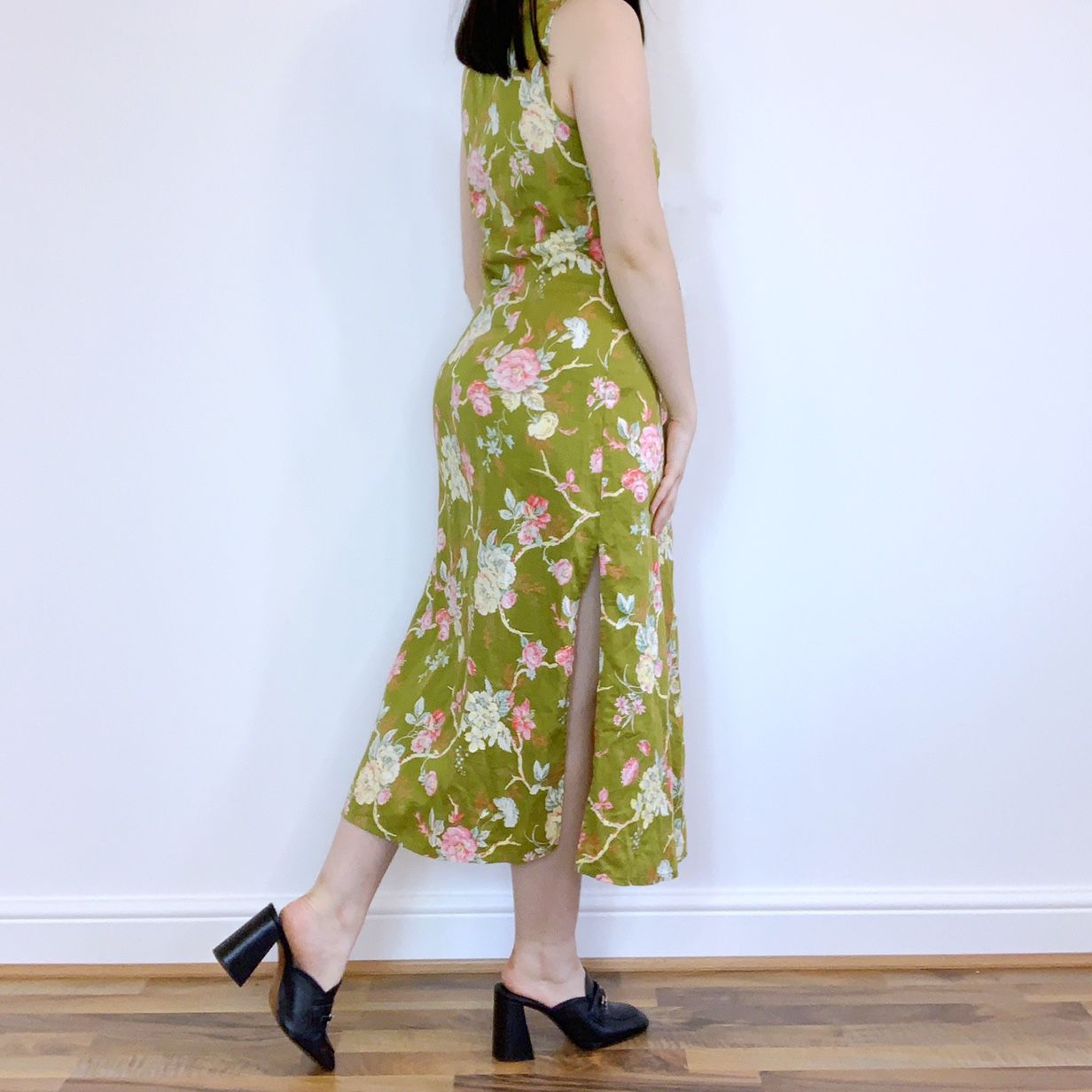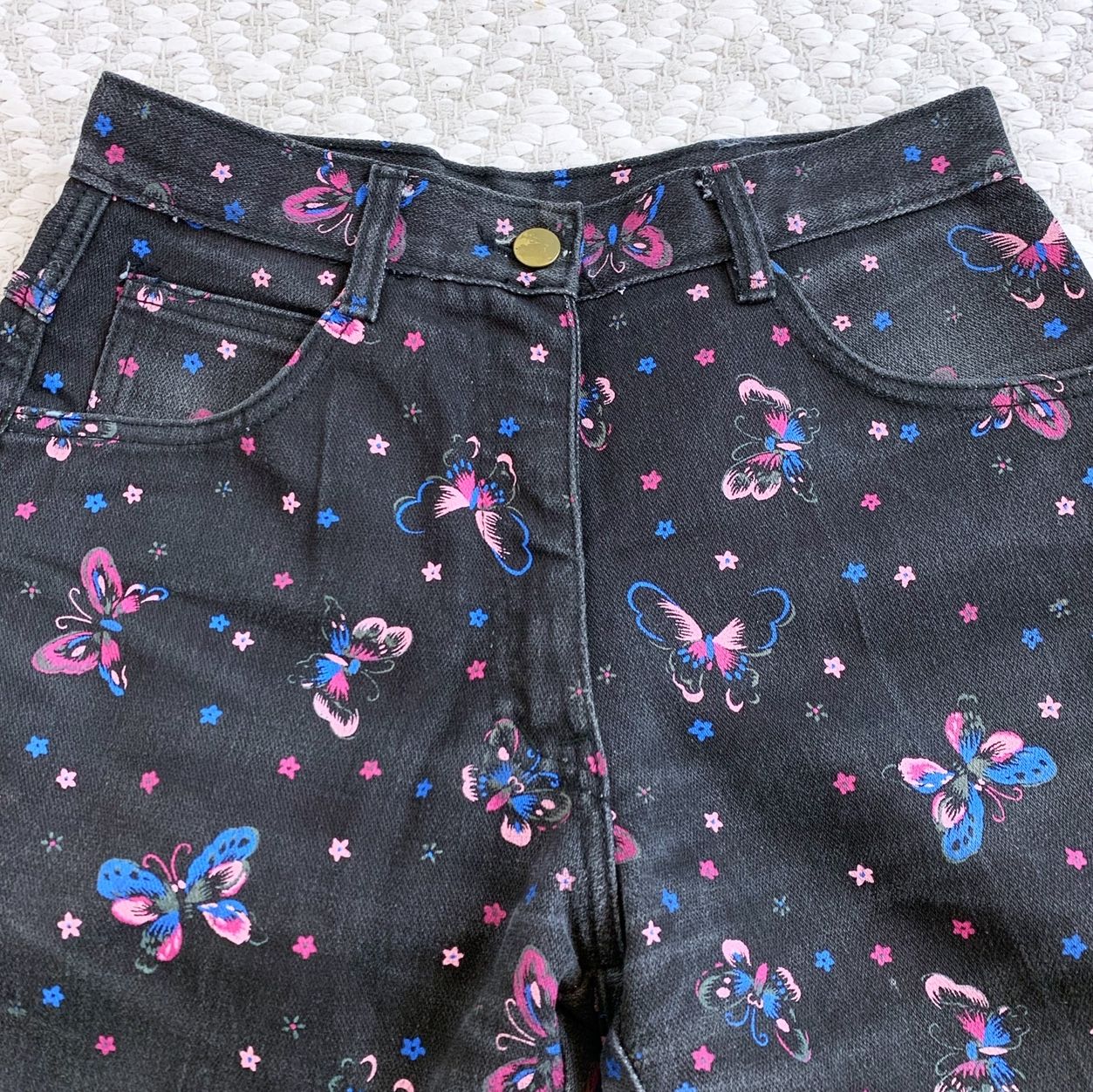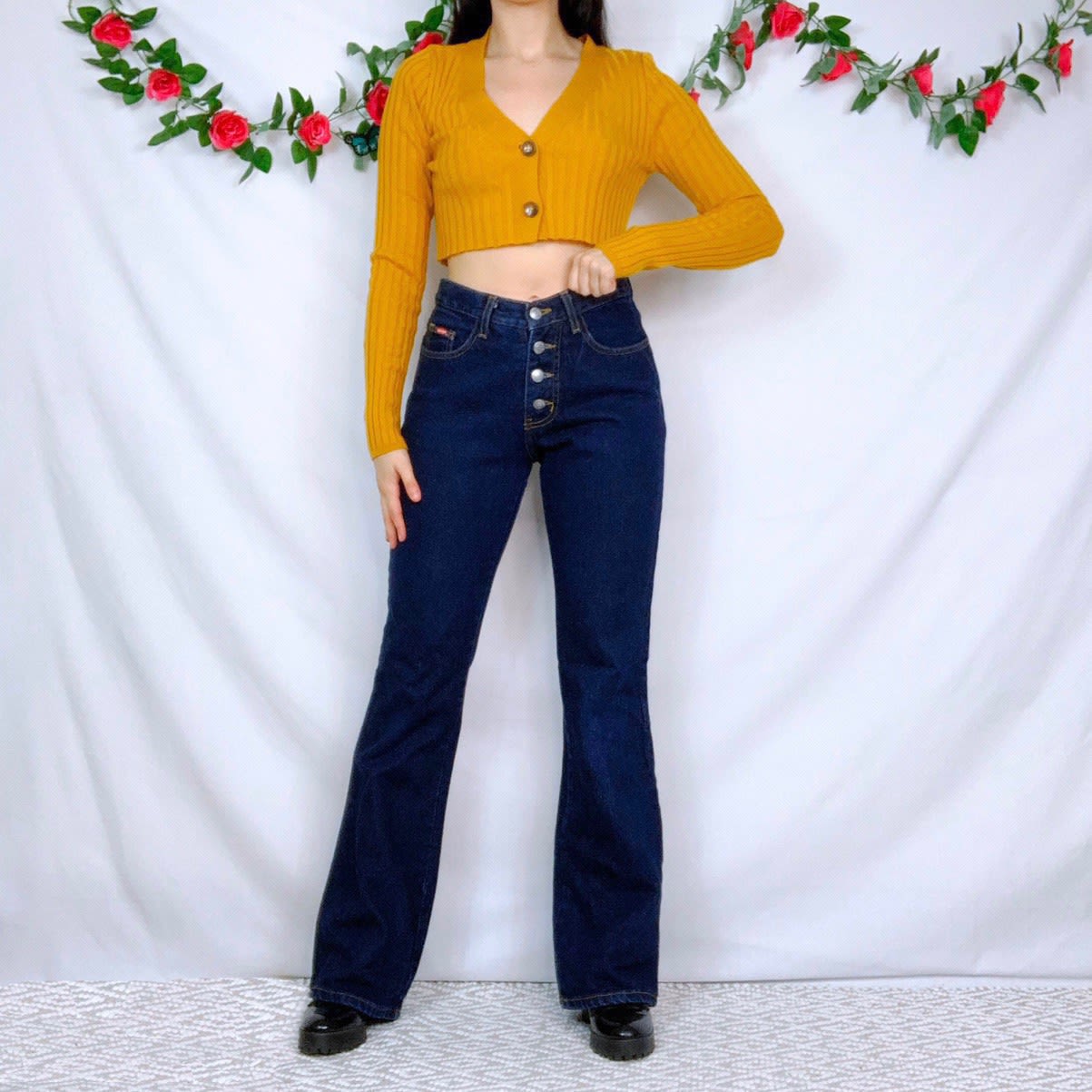 How did you become so involved with reselling vintage clothing online?
"I started finding cool pieces from obscure brands I'd never heard of and they were just so different to what was available on the high street I became intrigued." 
"I began buying a lot of clothes and after a few years I filled my wardrobe so much I couldn't close it and decided to try and sell my items."
"I immediately loved it, I sold every item that I needed to find a new home for and also made a small profit on most of the pieces. I did this for about two years and during this time was introduced to the ethical and environmental concerns of fast fashion and the history of vintage clothing." 
"I saw it more as an ethical move. I bought around 10 items to sell, I set up a fresh account with Depop, created a shop name, constantly experimented with photos, posted consistently and built up my small business bit by bit."
What does running a Depop store singlehandedly consist of?
"My process for selecting items is to search, search, search, no matter where I am. If there's a car boot sale, clothing market, charity shop etc I will rummage as much as I can to uncover the amazing vintage gems. I myself don't have a set style so this feels very true to my own identity." 
"I handpick the majority of my stock to make sure I'm 100% happy with the quality and aesthetic of the piece."
"Selecting stock is one of the most time consuming parts of my job. Sometimes you can't find anything at all after hours and hours of searching and it can be frustrating at times but worth it when you find a piece you love." 
"I definitely don't work 9-5. Most nights I'm up until midnight rearranging my shop or talking to customers."
How has it influenced your own approach to fashion?
"I stopped buying from fast fashion companies entirely for around three years but then I needed a last minute 'emergency dress' to attend a wedding. I felt awful about it for a while until I realised that you can't be perfect all the time." 
"I always feel better in the pieces I purchase secondhand."
"If the majority of people are trying to reduce their consumption and make more ethical choices that's much better than a few people being perfectly ethical."
Do you think people have started to care about their shopping habits?
"Customers are definitely caring more about their consumption of clothing which is why Depop has been so successful." 
"People are becoming more and more aware of the ethical and environmental concerns raised due to the production of fast fashion and the benefits of giving new life to clothing." 
"It's easier to find this information nowadays and it's reached a point where we can't ignore it any longer." 
What would you say to encourage people to make the switch to more sustainable fashion choices?
"Although many of us are concerned about the state of the environment many people still are not and you can't force people to make a lifestyle change they don't believe in. Ethical reasons aside, you can save yourself so much money shopping secondhand." 
"If you see an item on the high street wait a month or so, maybe less, and you can get the exact item or similar for so much cheaper." 
"For those that love fashion and want to stand out from the crowd finding unique vintage pieces is the best way to do this."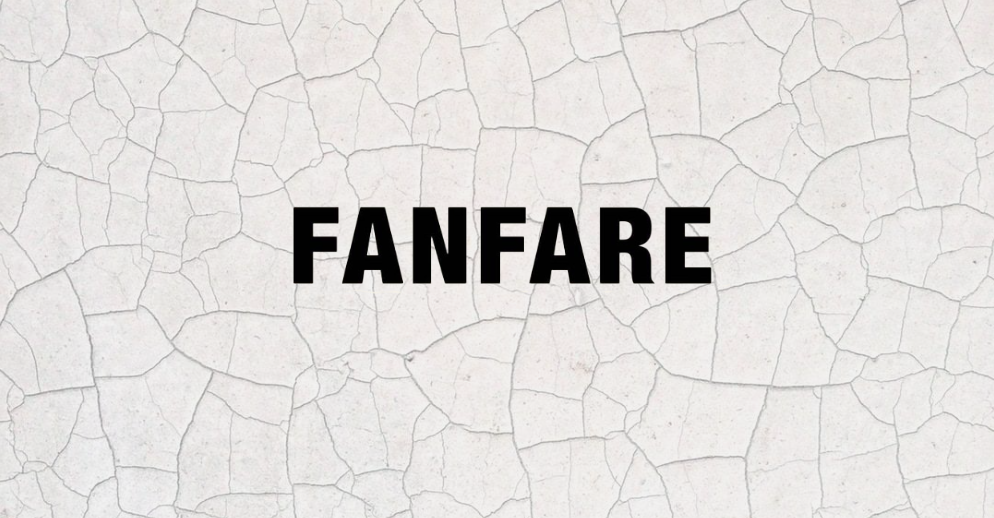 Esther Knight worked within various buying departments in the fashion industry for a total of 10 years before starting Fanfare.
She spent five years meticulously researching where she stood within the sustainability market and building her own fashion credibility before launching the brand last year. 
Every collection is produced locally in the UK using sustainable fabrics. 50% of their collections are made up of recycled fabric while the other 50% use certified sustainable materials like organic cotton. 
The business model for Fanfare is circular in keeping with it's sustainable values. Their new collections use 100% organic cotton ensuring it can be recycled at the end of the garments lifecycle whilst their dedicated 'upcycled & vintage' lines use up clothes that have already been produced. They use zero waste pattern cutting that is embedded into the chain of production and all the offcuts are incorporated into other collections. They also monitor the water saved from using our fabrics and wastage collected and produce a reduced amount of CO2 because everything is made locally. 
The brand also actively partners with human trafficking charities and other ethical or environmental issues. These social enterprises include: hosting events, campaigning, and designating 'charity months' where proceeds go towards specific causes. 
Their latest charity initiative hopes to work with homeless women to teach them skills such as sewing.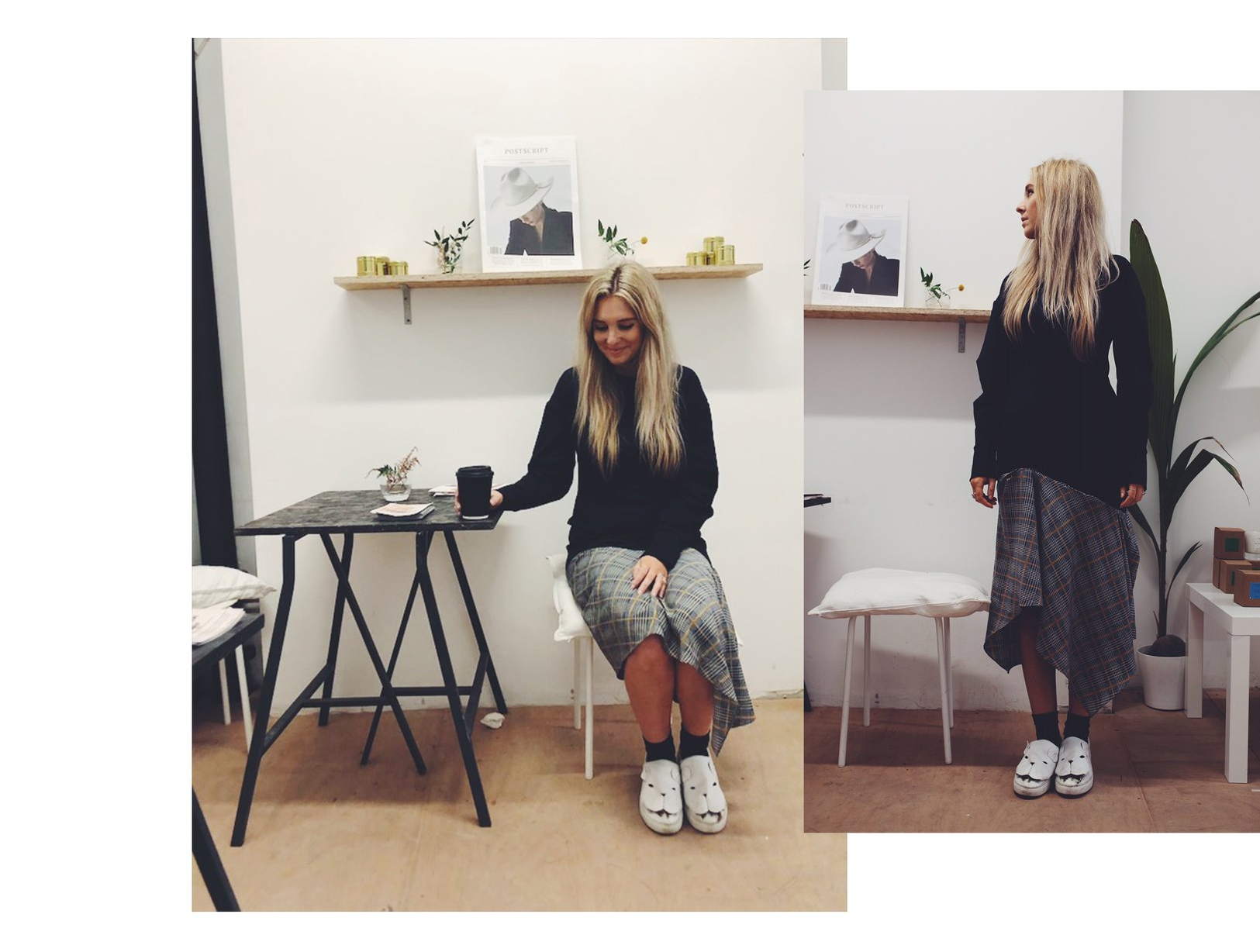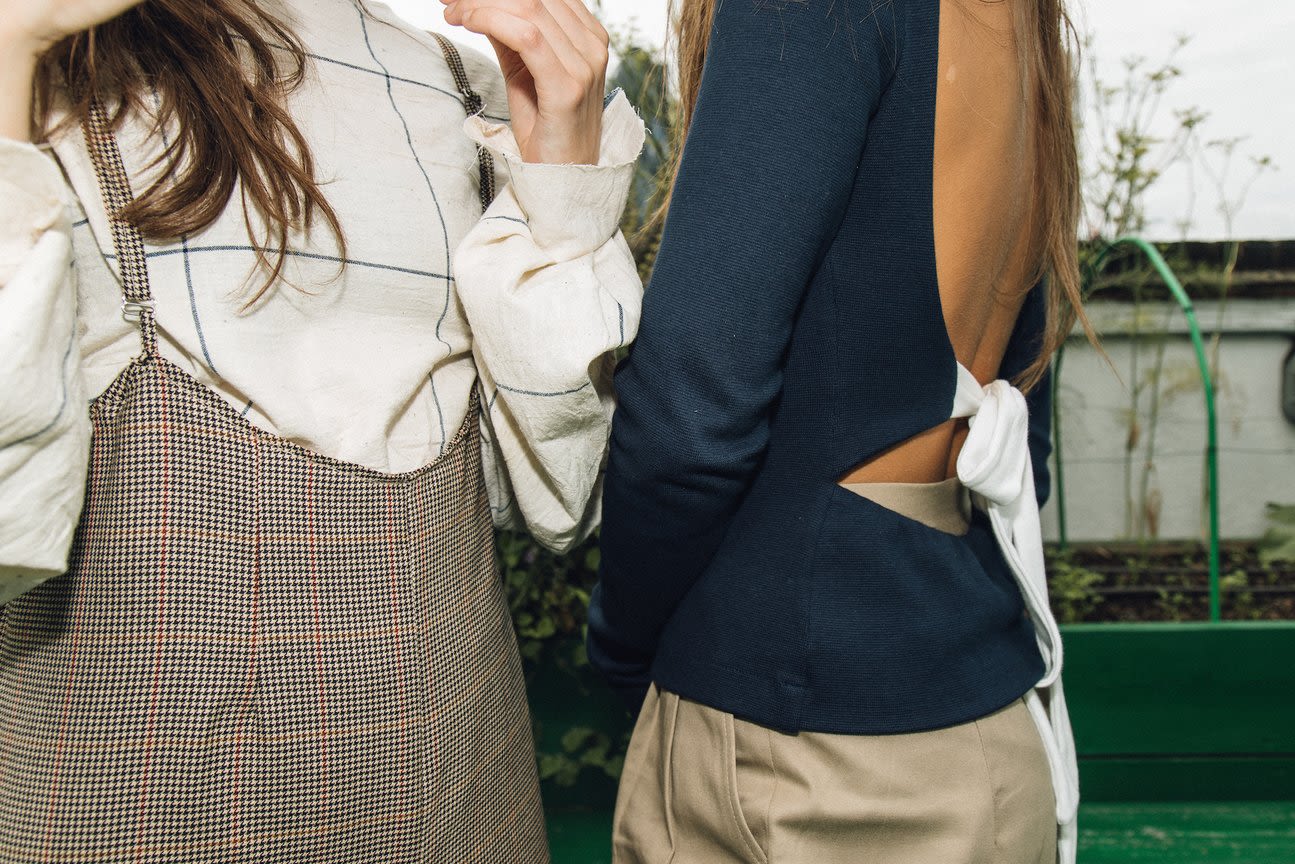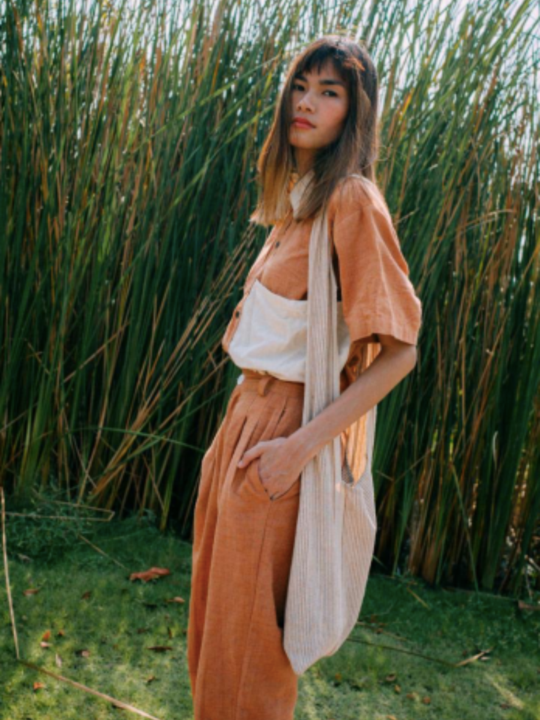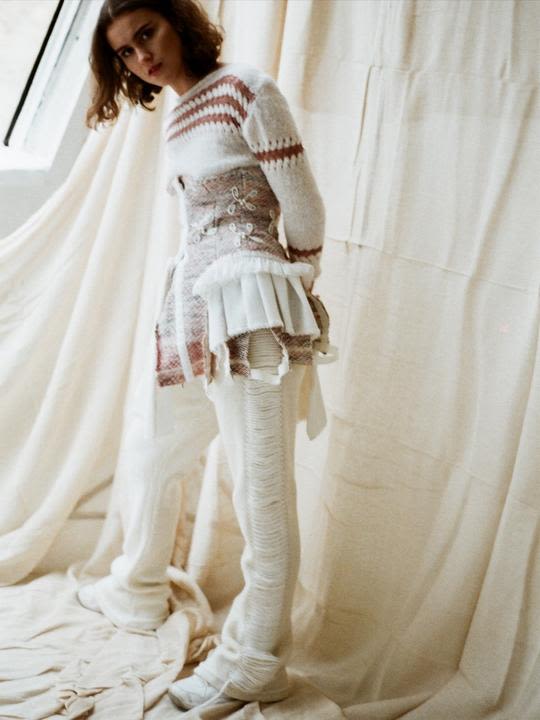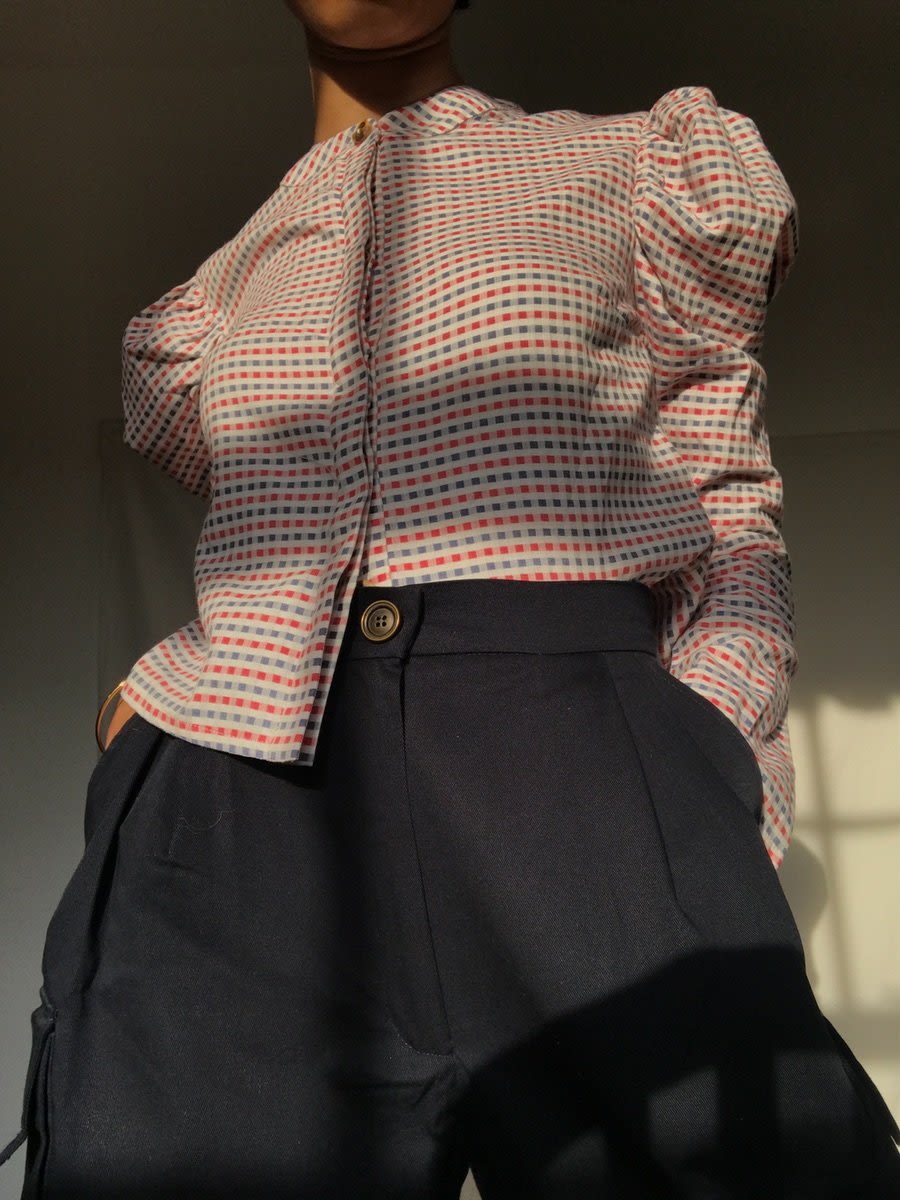 Why did you decide to make the move from mainstream fashion to sustainable? 
"I just saw firsthand the issues within the industry. The unsustainable practices and the exploitation of workers and of course the environmental problems as well." 
"At the time when I first started researching this about 7 years ago there wasn't anywhere I could move to, it didn't exist."
"I love fashion and just because I've started to care about sustainability doesn't mean that my taste goes overnight and I was seeing that there wasn't really anywhere you could get cool, modern, contemporary clothing that was sustainable that wasn't just for the elite. So that's why I wanted to create Fabric for Freedom."
What are the pros and cons of running an ethical and sustainable fashion brand?
"The reward is that I'm doing the right thing. Fashion has such a big impact on our planet and people, it isn't just fashion."
"It's the most labor intensive industry on this planet which means that if it's done wrong it has disastrous effects."
"[it] also comes with its own challenges. It's harder to source different materials, it takes longer to do things the right way, it's more expensive to do things the right way, but all in all we know we're doing the right thing."
"The biggest reward is actually when customers appreciate that. We're seeing customers who love our products and give us feedback about our work and what we do. That's the biggest reward."
Why do you split your collections between both new and upcycled garments?
"Our consumption as a society is through the roof. A lot of these clothes don't need to be thrown away, we've actually got enough already produced."
"So that's why we've done a 50/50 split with our collections, because yes we'll produce a new collection that is sustainable but we'll also try and use up other peoples dead stock, other people's wastage that would've gone to landfill or would've been burnt."
"There's a surplus amount of things in the world."
"Especially the denim pieces, certain denim, not high street denim, is made to last a lifetime so the fact that people throw them away is absolutely crazy and we can do so much with them."
What are your 'Sustainable funding' months and why did you choose the charity A21 for your latest month?
"I run a lot of events and it's during those months that the events proceeds go to the charities as well. In those months we do a percentage of sales to charities, so we try and raise money regularly for them. There is only so much we can do for them at the moment, we are a small startup so we're not doing it on all our collections because we need to try and cover startup costs but it's really something I want to grow as we grow."
"I found out that there was human trafficking in fashion supply chains and it just related so much to what I wanted to do and want to achieve. Human trafficking is a horrific industry and so I'll do everything in my power to help assist to eradicate it. That's why it's incorporated into my business, because I was already passionate about it."
How much of an impact have you made already with Fanfare? 
"We've saved 20 kilometres worth of clothing going to landfill and over 100 metres of fabric going to landfill. Each organic item saves 9,000 litres of water using organic versus normal cotton so therefore saving 1.4 million litres of water in total. That's our initial understanding of what we've saved. And from producing an upcycled collection versus doing a new collection that in total saved 400,000 litres of water because by doing an upcycled collection we've saved water and CO2 versus producing new garments."
How do you think people's perceptions of 'sustainable fashion' has changed and what more needs to happen?
"It's definitely changed, people's awareness has shifted, we're just on the cusp of it." 
"It's only just started but people are more knowledgeable about the issues in the fashion industry. We've got key people like Emma Watson and Megan Markle really driving sustainable fashion so consumers' attitudes are definitely changing but there's still a long way to go and it's only just starting I think."
"It's more of a mindset change into consumption I would say, and the way we consume and getting back a more positive relationship with our clothes."
"An understanding that we don't need as much as we consume and that actually we need to buy better and we need to realise that an investment into one piece that we wear for longer that we really like has more value than chasing fast fashion trends and then throwing them away."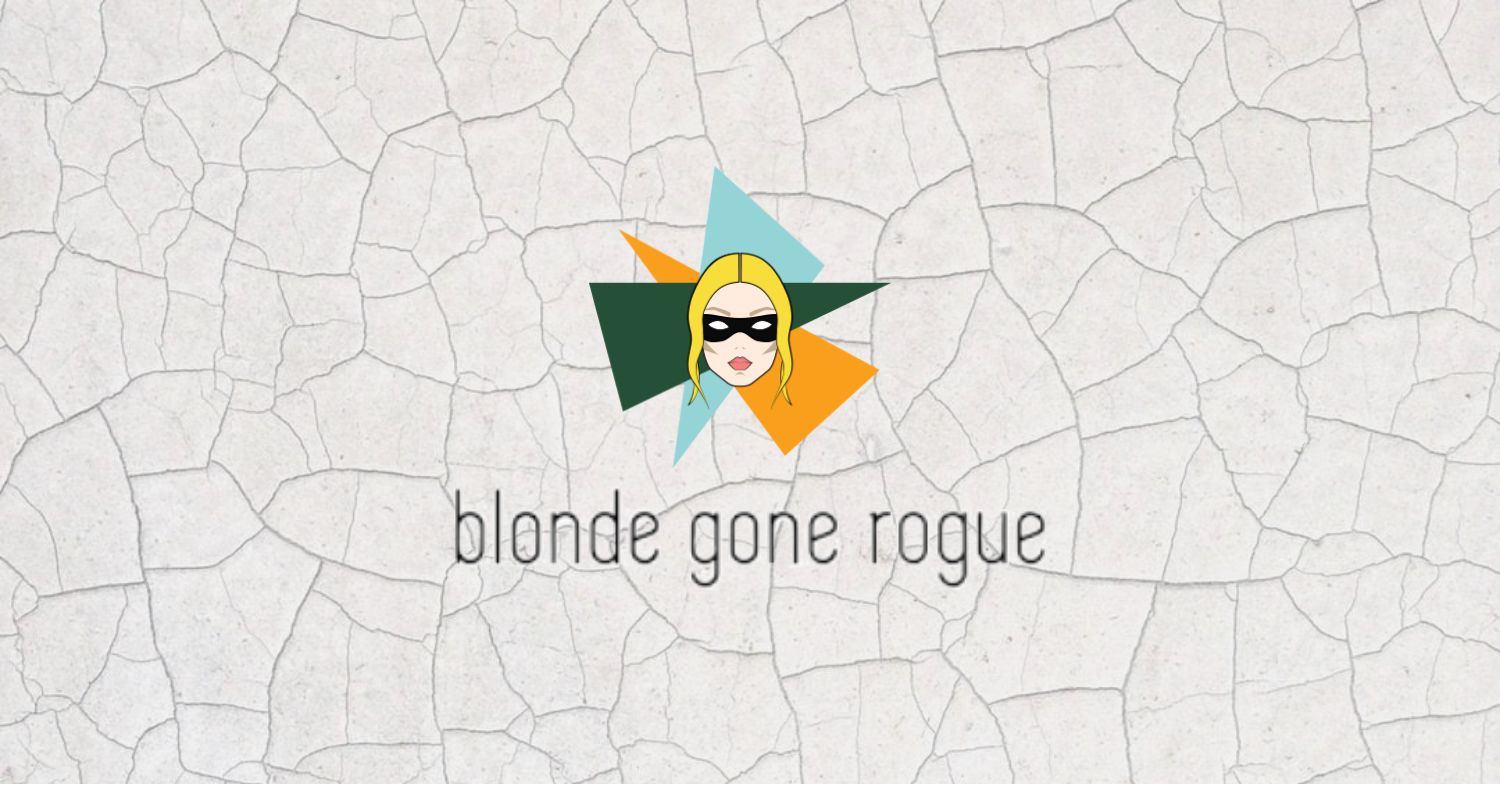 The concept for Blonde Gone Rogue came to designer and co-founder Denitsa Damyanova in 2017 when she was living in Amsterdam with her sister. With limited options for sustainable materials to work with they decided the best option for them would be to upcycle factory offcuts. Their collections give a second life to end-of-roll materials and dead stock that would otherwise have been incinerated or sent to landfill. 
Their aim is to give people the opportunity to shop for beautiful ethical and sustainable designs at a reasonable price.
Like most upcycling clothing stores they select their materials before designing and base each line specifically around the textiles they have sourced. The majority of their collections are made from 100% end-of-roll cotton or recycled fabric and organic cotton. However in their most recent line they have expanded to using Cupro as the main material, a soft silk like fabric spun from a byproduct of cotton that is often thrown away as waste.  
Despite being a well established business Denitsa has managed to keep the chain of production as short and clean as possible. The brand produces all its collections and sources the materials locally in Denitsa hometown of Ruse in Bulgaria, providing fair paid skilled jobs for local residents.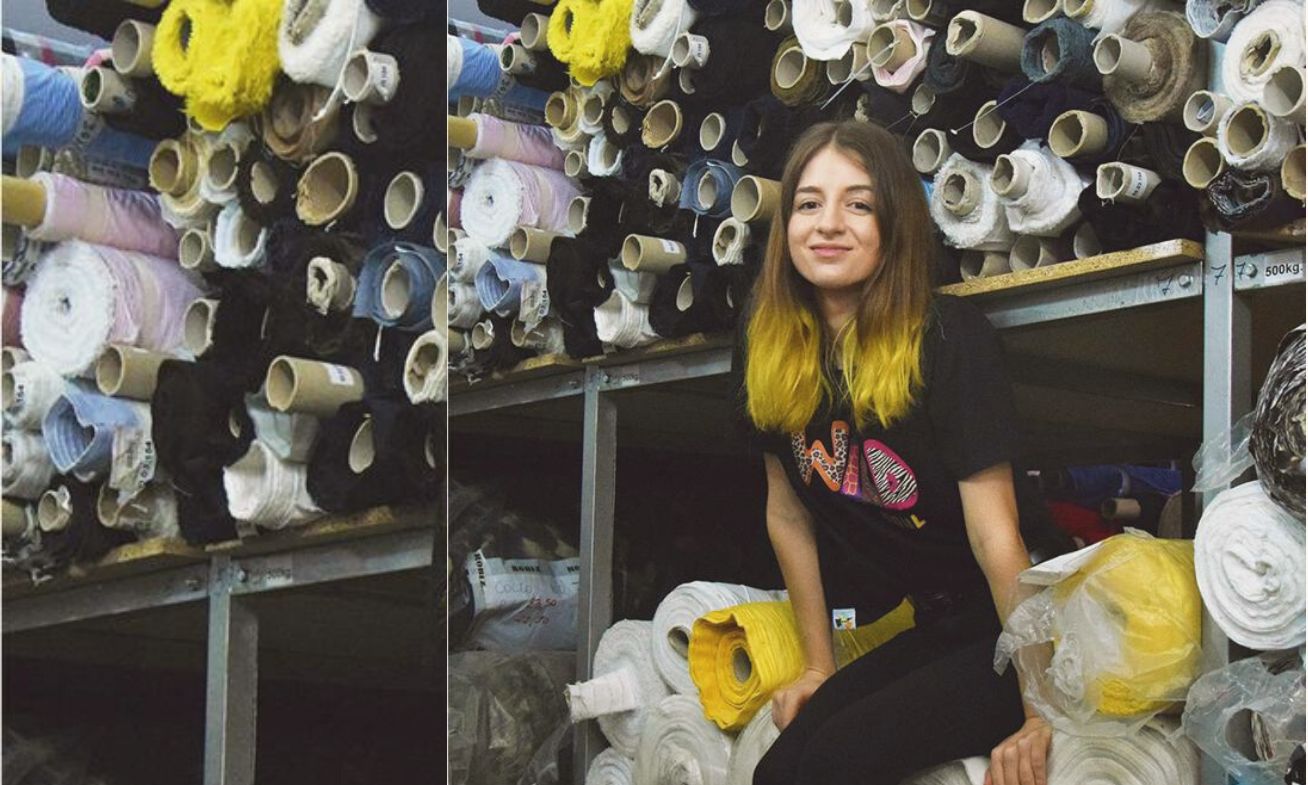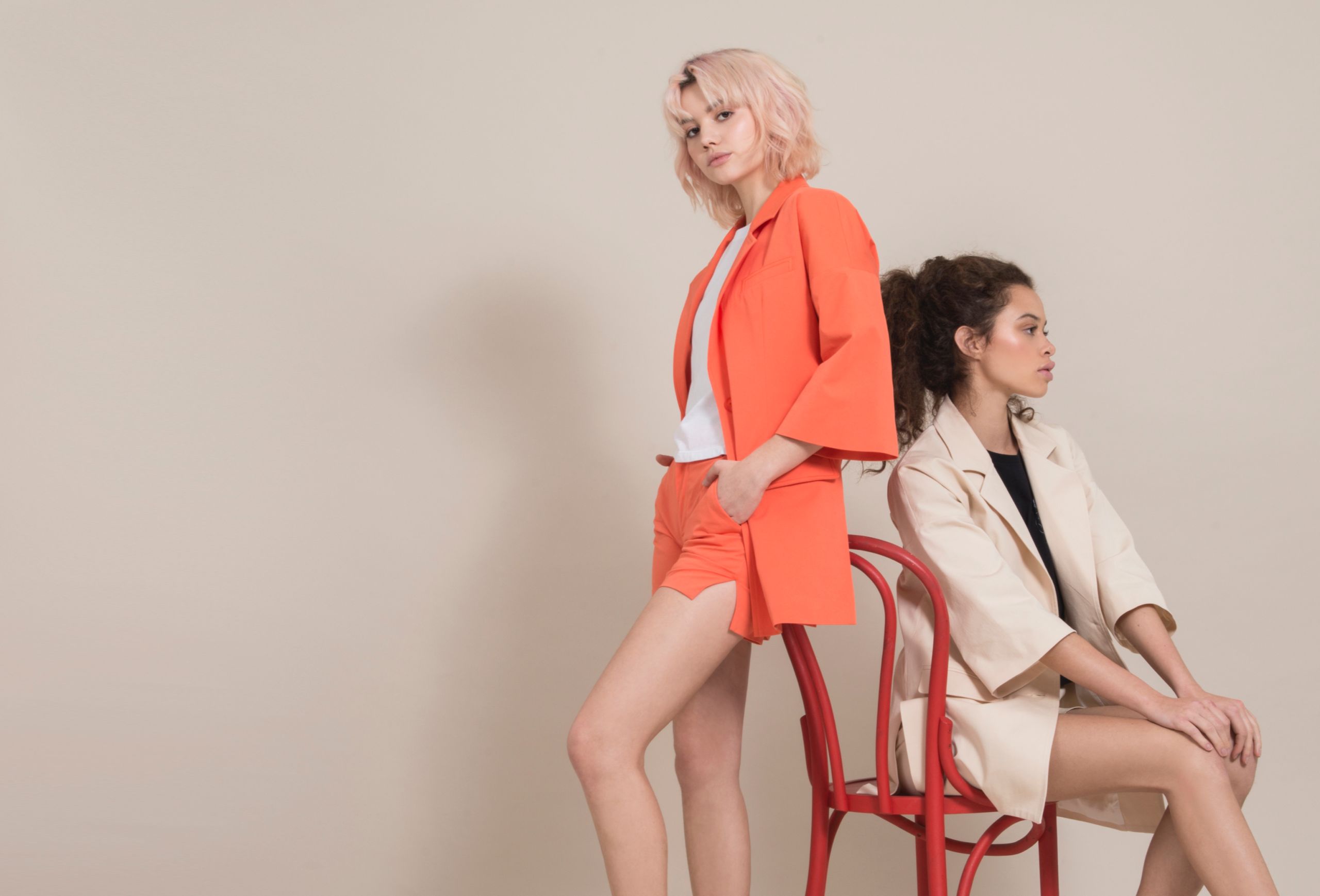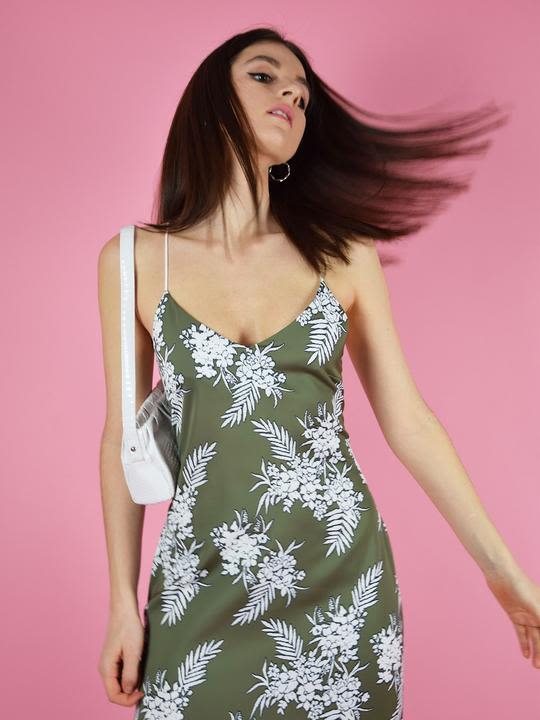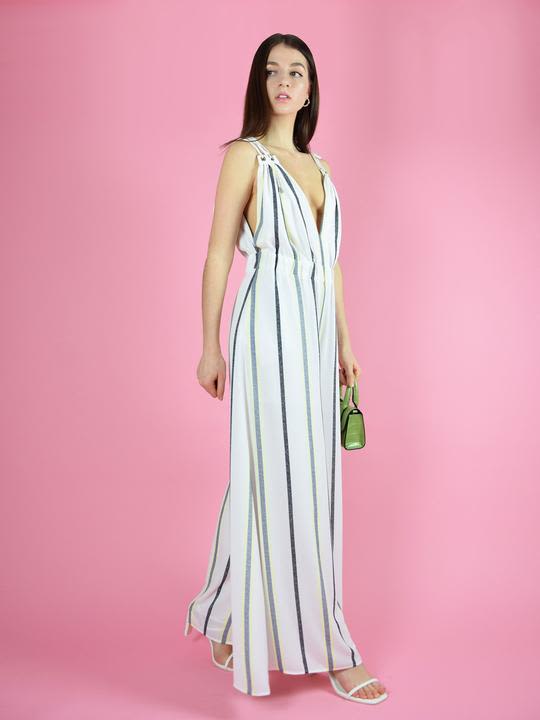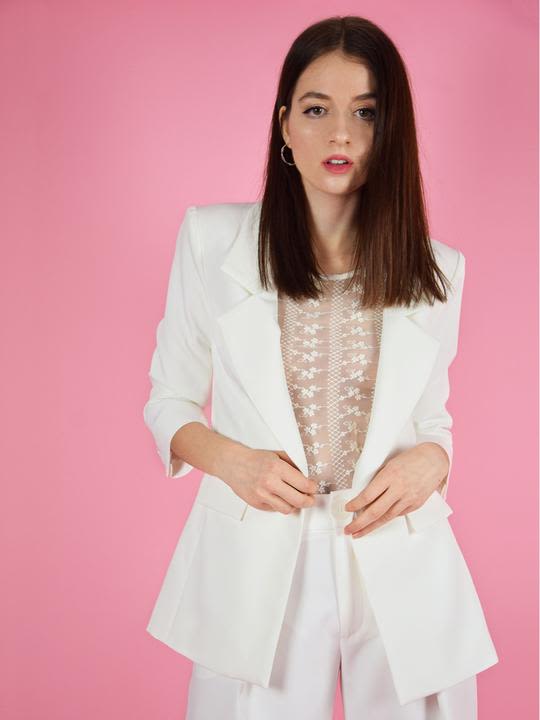 How would you describe Blonde Gone Rogue? 
"We are at the crossing point of responsibility and fun. While we are trying to address the biggest issues in the industry we still realise that fashion is all about fun, about feeling good about yourself, about being confident in the clothes you wear."
"It has been mine and my sister's dream to have a fashion brand together since we were kids." 
"Back then sustainability had not yet become a big thing in fashion but there was a lot going on on the ethical side. We wanted to combine ethical production with sustainable materials to actually address the big issues that the industry was and still is facing."
How have you found starting up and running an ethical clothing brand?
"It's been a journey with its ups and downs but we so strongly believe in our mission, so there's nothing else we'd rather do." 
"The ethical part is a no brainer for us, fair pay is something everyone deserves. 
"What has been happening in emerging markets is ugly and we firmly believe that it's the consumers' call to make whether they'll buy from companies that don't pay living wages."
"We all make a statement when we spend our money."
What are the pros and cons of working with offcuts?
"We have definitely seen a huge spike in [interest] the past 3 years. For a starting brand it was hard to meet the quantity demands from the manufacturers." 
"Up-cycling materials was the best sustainable solution that wouldn't mean buying huge volumes of fabric that we wouldn't be able to fully utilise."
"At times the process has been very challenging as we are very dependent on what we find and how much of it there is."
"While that makes our clothes quite unique, we often get customers asking us whether we can produce more."
What is your 'Transparency solution' and why is transparency so important to you? 
"We are very weary of greenwashing." 
"It's not okay to use sustainability as a marketing trick. With The Blonde Chain's transparency solution we wanted to first, prove that we are really sustainable and ethical and secondly, challenge other companies to be as transparent."
"We want to give our customers the visibility in what they are saving by shopping sustainable and what we are doing to actually offset our footprint. It wasn't possible for us to do this until now but it'll finally become reality this year."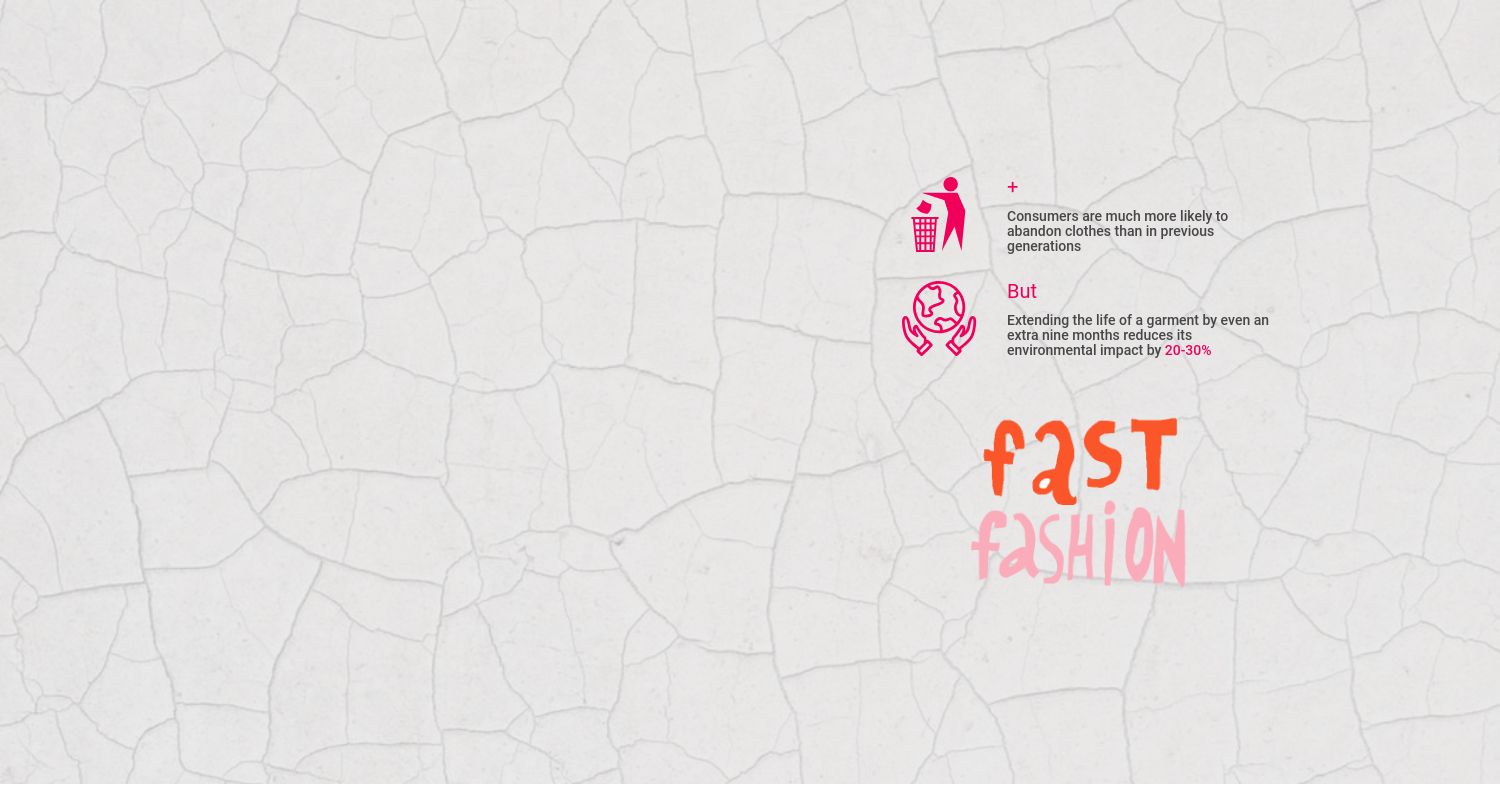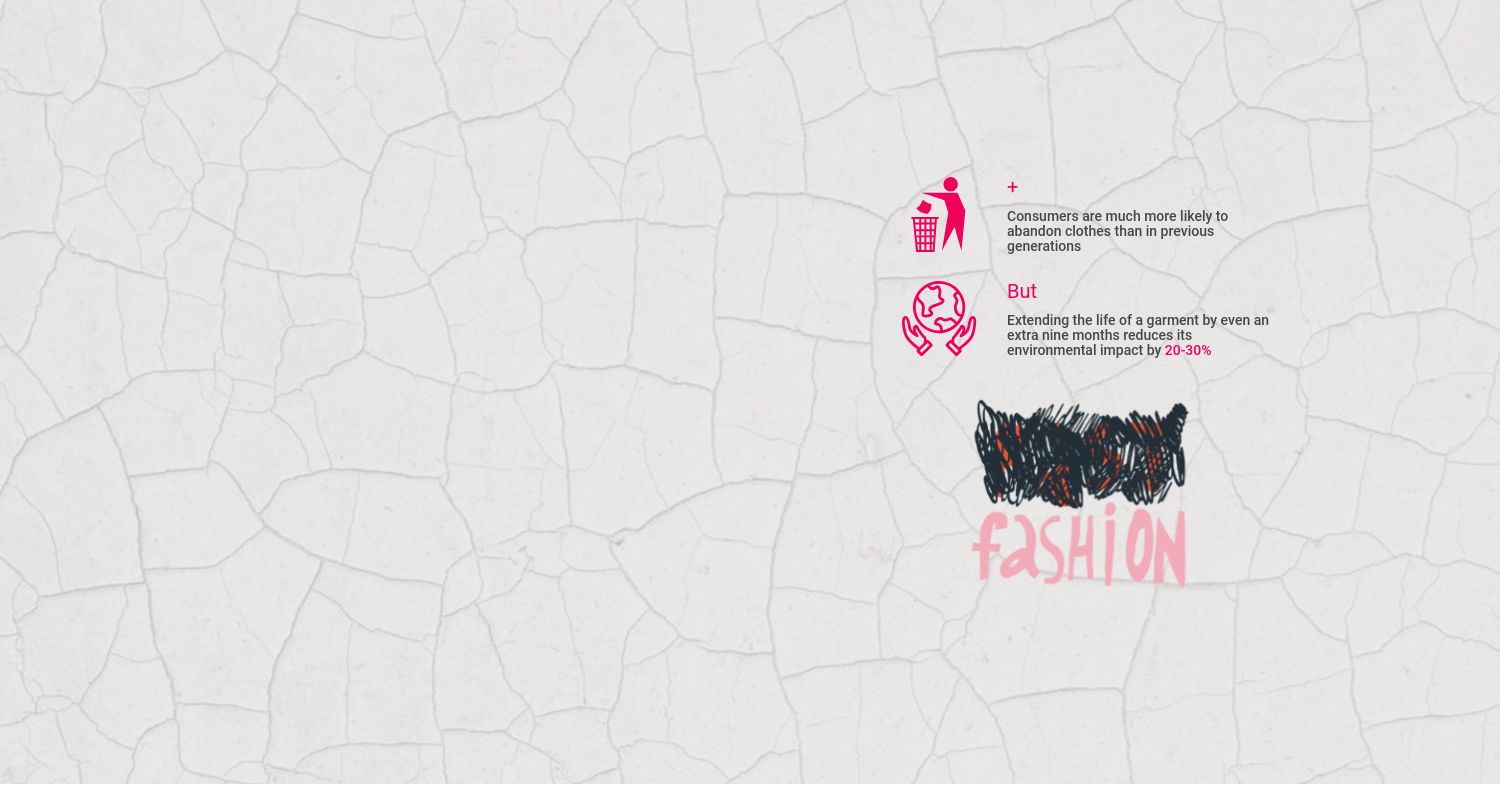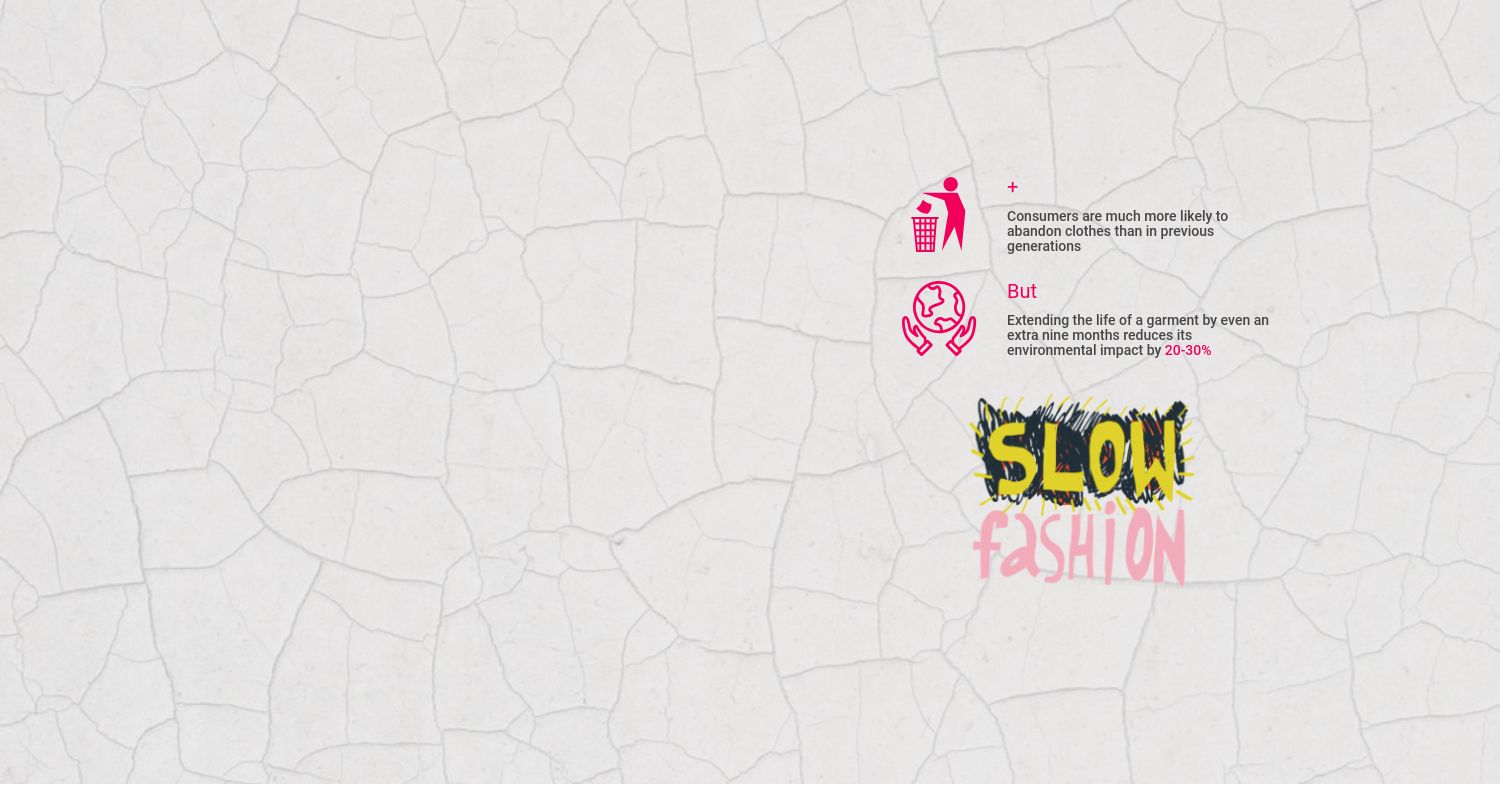 How has the landscape of the sustainable fashion market changed?
"Back when we started we really had to explain what we meant by sustainable fashion." 
"Now almost all of the customers that we meet are aware and show a lot of interest in the topic." 
"People are becoming more and more involved with environmental issues across all industries which is a great thing. That's the only way to see real change for the better taking place."
What would your advice be for someone wanting to start their sustainable fashion journey? 
"Be stylish, not trendy." 
"The way to be truly sustainable is to buy good quality pieces and keep them for a long time."
"Clothes that are of bad quality and fall apart after one season are the biggest enemy of sustainability."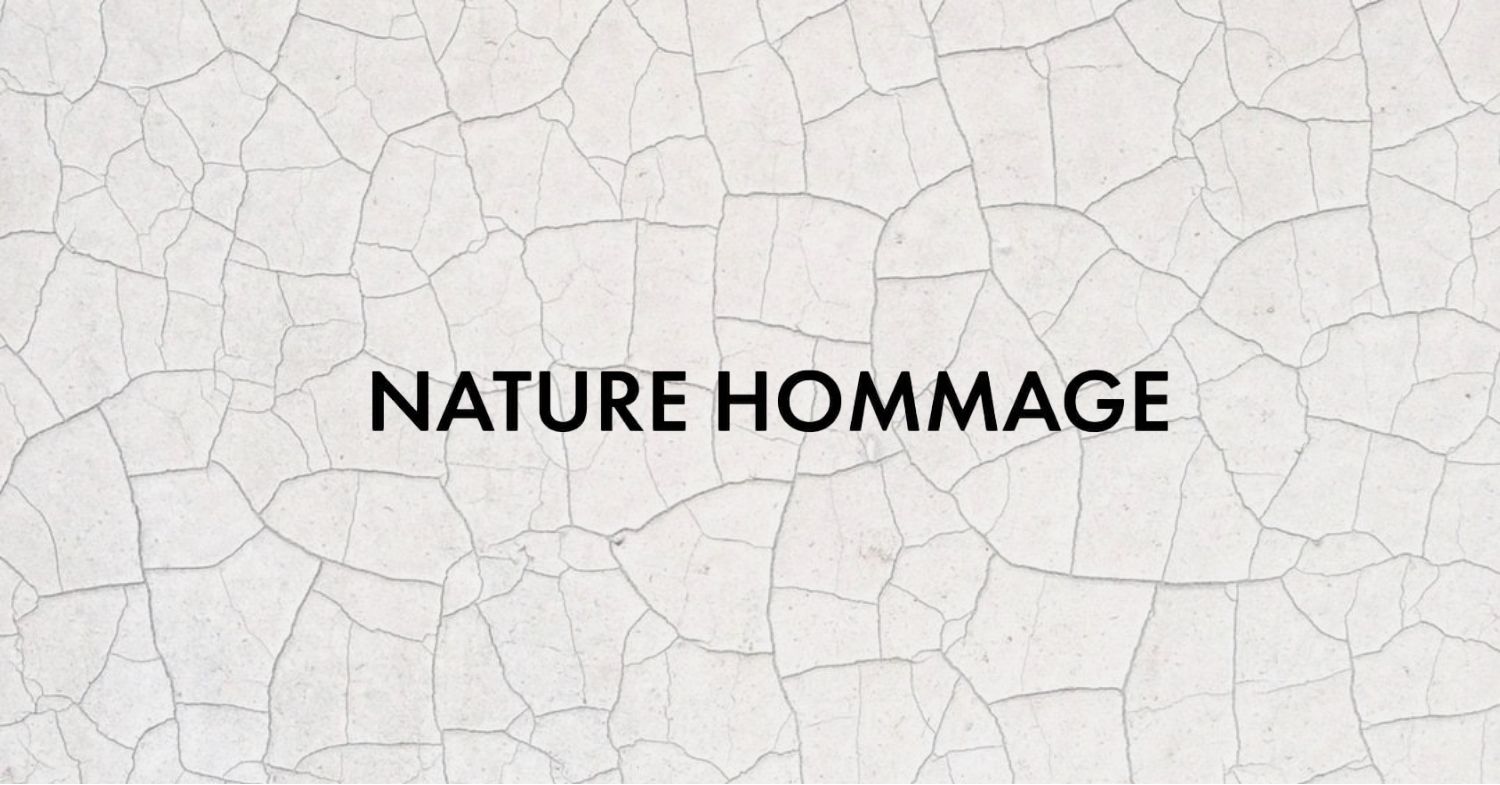 Nature Hommage is an eco-conscious women's activewear brand that creates sleek, modern, long-wearing workout clothes made from Econyl. Similarly to the brand RubyMoon this fabric is regenerated nylon made from waste retrieved from oceans and landfills so cleans up the ocean and environment whilst creating new clothes. 
CoFounder Jenny Eckerud (pictured right), who started the brand with Anisa Nordéns (pictured left), describes the ethos of Nature Hommage as, "creating balance through sustainable fashion." They started their journey on Kickstarter and continued to build the business from there. It has now been up and running for a year and a sharp eye is kept on all the environmental impact of the business along the whole chain of production. 
Nature Hommage's emissions are ten times lower than the limits set by law and 94% of all electricity used comes from renewable energy sources. All dyeing and production is OEKO-Tex certified.  The system used is also closed loop so 99% of all waste produced is recycled or reused whilst 47% of the water used in production is recycled.  
They also collaborate with the charity Plastic Bank to help provide jobs for the local community where production is based in Indonesia and to clean up the environment. For every garment sold a donation is made to Plastic Bank to help prevent further ocean pollution. The charity also works to alleviate poverty in countries such as Haiti and Indonesia. They also pay employees well above the minimum wage and offer company insurance against doctors' fees and prescription medication for each employee and up to 4 additional family members.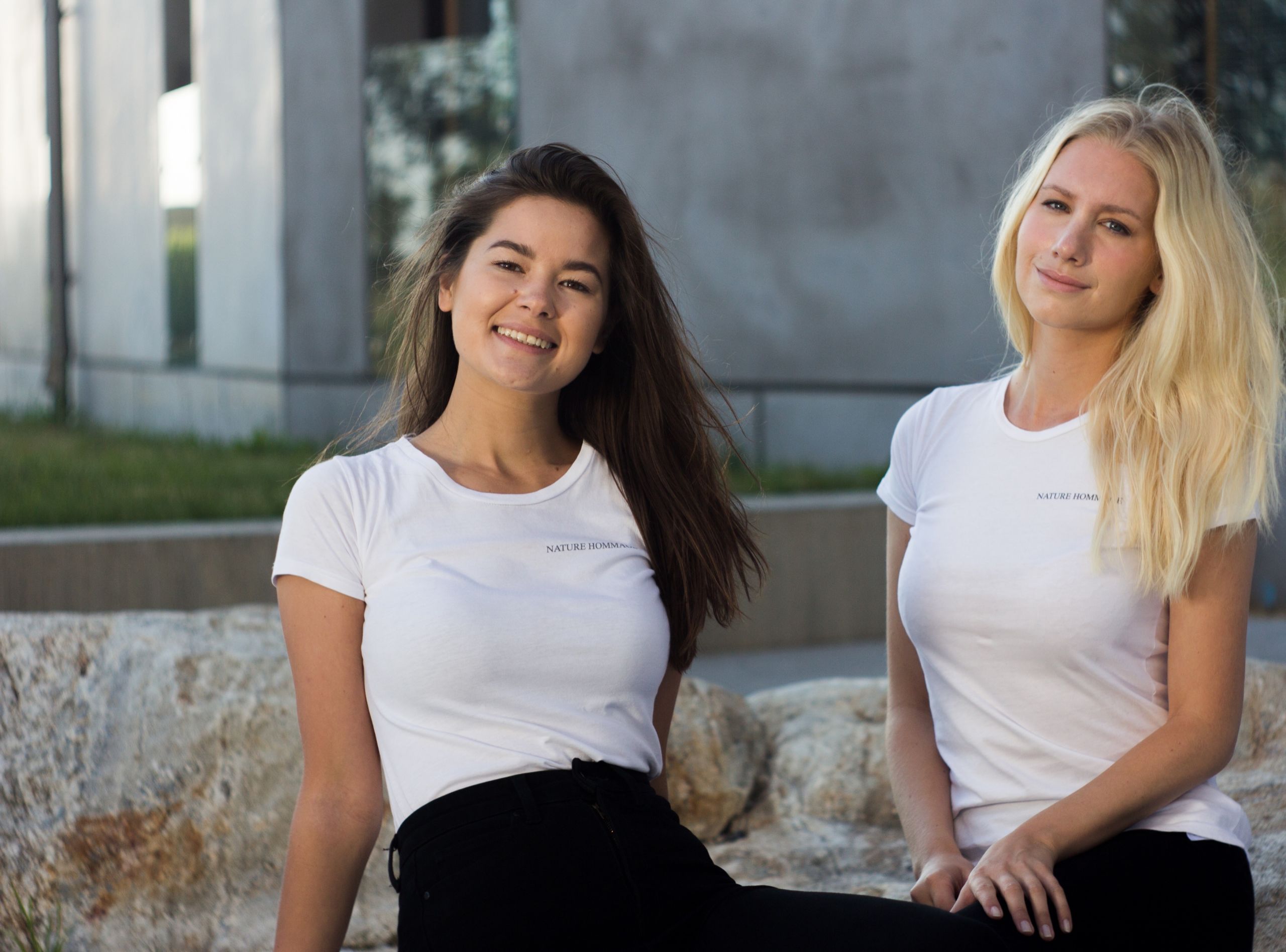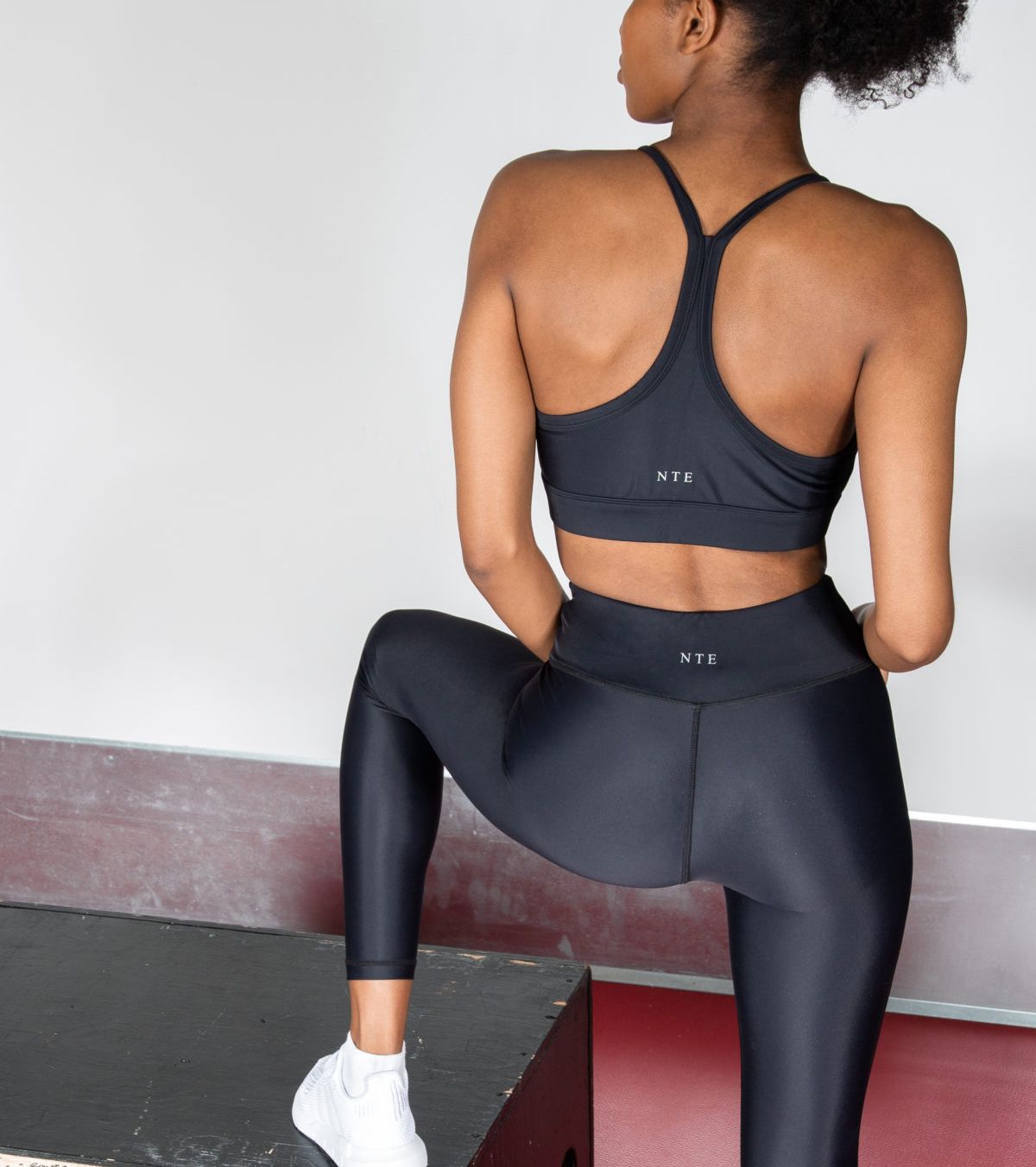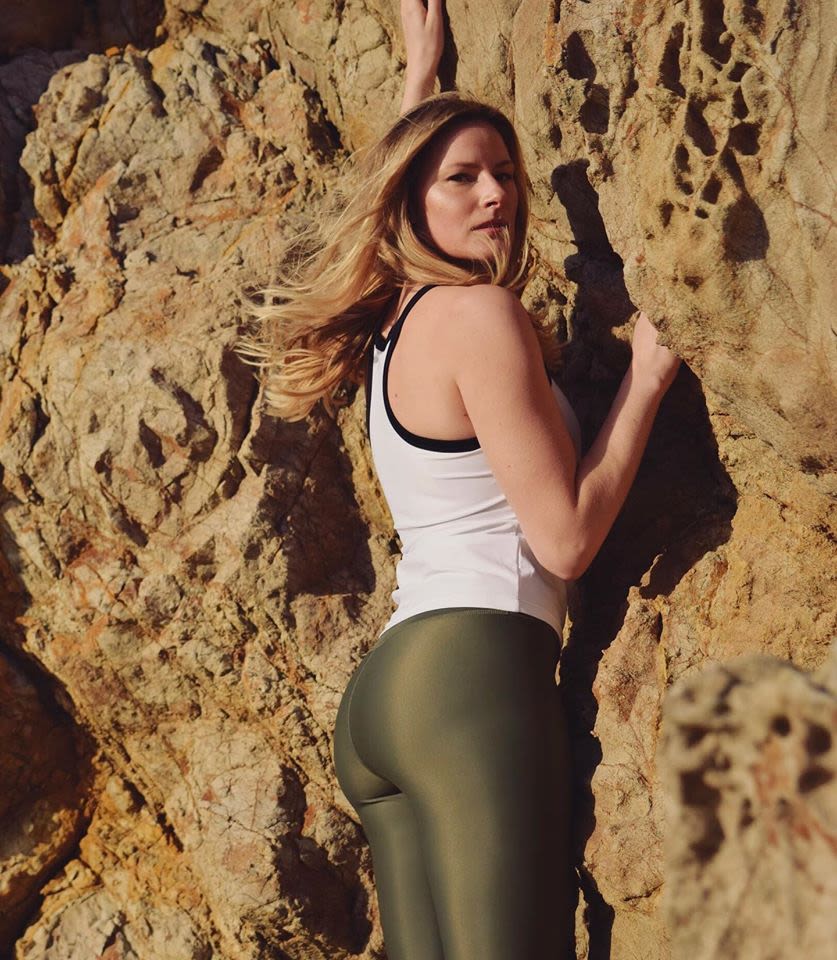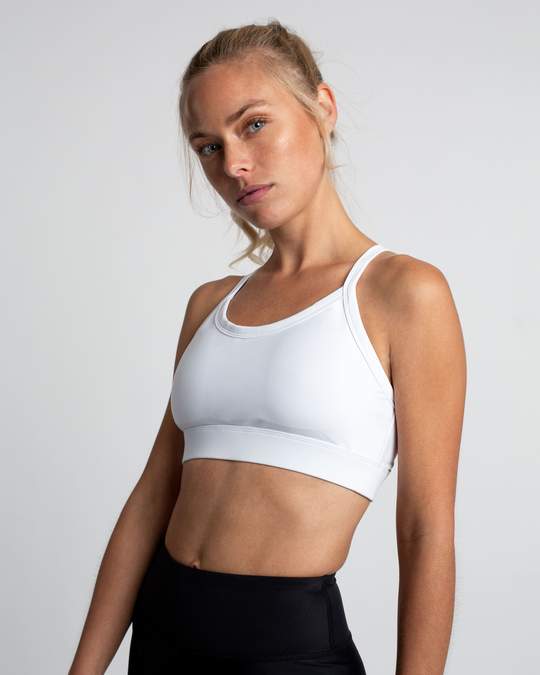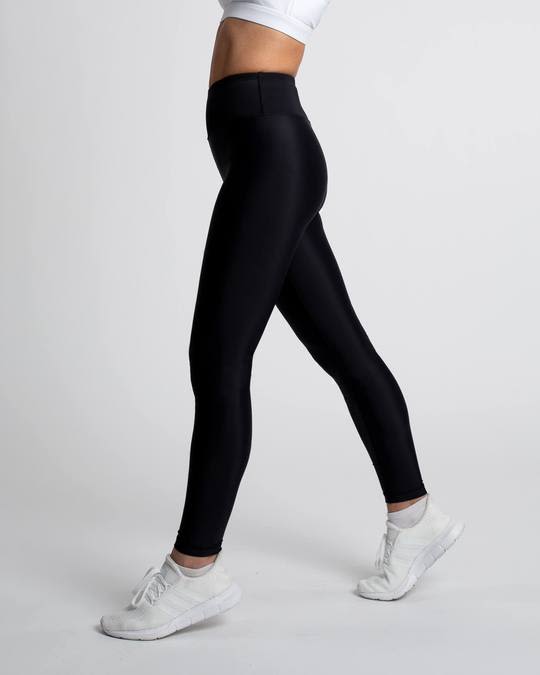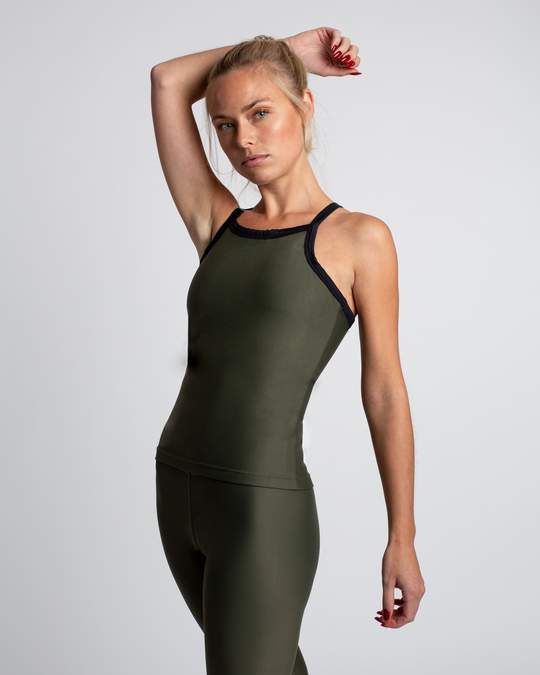 So Jenny, for those that are unfamiliar with your brand, how would you sum up Nature Hommage? 
"Sustainability is the core concept of our brand, so we highlight unsustainable and unethical production." 
"The fashion industry is one of the biggest violators of both human rights and the environment and so we find it highly important to act." 
Why did you choose Econyl as the material used for your collections and are there any added difficulties from this? 
"The only option for us was to work with recycled fabrics." 
"Our mission was to clean nature from waste and at the same time create something beautiful and useful with it. Econyl was just the perfect solution for us due to the environmental impact and that we really adore the supersoft fabrics - it's like wearing silk."
"The only challenging part was that not that many manufacturers work with this type of recycled fabric. Another is that the buying price of this fabric is also higher than regular fabric."
Why did you decide to partner with Plastic Bank?
"Early on we decided that we wanted to extend our environmental work. Plastic Bank also work with combating plastic which is one of our core ideas." 
"We feel a strong need to give back to the community and to protect the ocean that we take from. At the moment we collaborate with Plastic Bank so for each garment we sell Plastic Bank recycle 80 plastic bottles and stop them from ending up in the ocean."
Do you think people are becoming more aware about the need for sustainability?
"I do believe that our society cares more about sustainability!"
"Our planet really needs a fully sustainable market that offers ethical production, transparency and sustainable products. If we don't recycle, reuse and reduce we destroy natural habitats."
"As it is, our earth cannot cope with the current rate of destruction. By failing to reuse what we already have we'll end up in a sticky situation of running out of resources."
What would you say to encourage others to shop more sustainably?
"It is so much better to buy recycled or pre-owned products."
"For yourself and for the next generations begin to question the fast-fashion industry regarding how things are made and how things impact the environment."
---
Over the last two decades fast fashion has sky-rocketed but this has also created a space in the market for companies that prioritise the ideals fast fashion has left behind. A growing awareness of the ethical and enviromental sacrifices that come with fast fashion has created more conscious consumers looking to spend their money where it counts. The phrase 'voting with your money' has never been more true.
And there has never been a wider or more accessible amount of choice for consumers either. This demand for ethically and sustainably made clothes has led to a rapidly expanding sustainable fashion movement which would've been unimaginable in mainstream fashion 15 years ago.
The issues those in the sustainable fashion movement are tackling can seem insurmountable. But the power for widespread industry change is in the hands of the consumer as bigger brands will also continue to adapt to meet the needs and demands of their customers.
If you want to keep an eye on your own personal impact too you can calculate the carbon impact of your own consumption habits with tools like the Fashion Footprint Calculator which takes into account how you shop and take care of your clothes.